Brian White, an analyst who has always kept an eagle eye on Apple's prospects in China, reported on Monday that iPhone 4S pre-orders ended just about as soon as they started in China last Friday.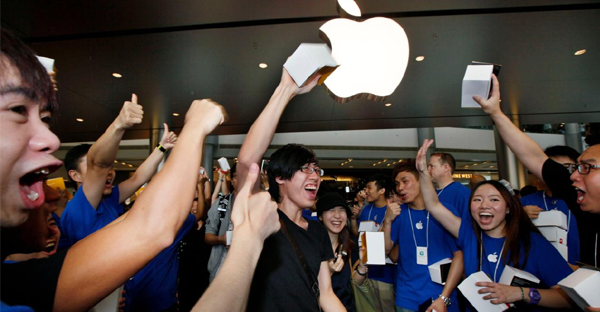 As per his sources, it took no more than only 10 minutes to sell out all the pre-orders in Hong Kong. On Friday, the iPhone 4S will go on sale in Hong Kong and 14 other countries.
Even though the iPhone 4S signature feature – Siri – doesn't work in Mandarin or Cantonese as yet, White anticipates long lines and serial stock outs.
White also believes that Hong Kong, mainland China and Taiwan are places where Apple's greatest opportunity for growth is. As of today, Apple has a total of six stores in the region, however, the number is supposed to grow in the fiscal year 2012.