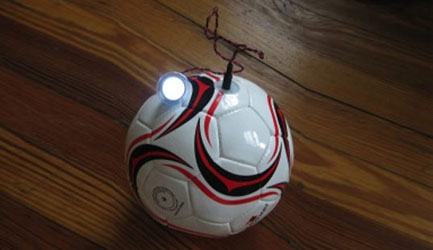 A group of Harvard Alums have unveiled a soccer ball that captures and stores energy by playing with it.  The ball, called the "soccket" is coined from the words soccer and socket.  The innovative product is the brain child of entrepreneurs Jessica Lin, Jessica Matthews, Julia Silverman and Hemali Thakkar. The ball was created as an alternative to kerosene lamps for children in developing nations  whom may need to complete routine tasks during the nights such as home work and studying.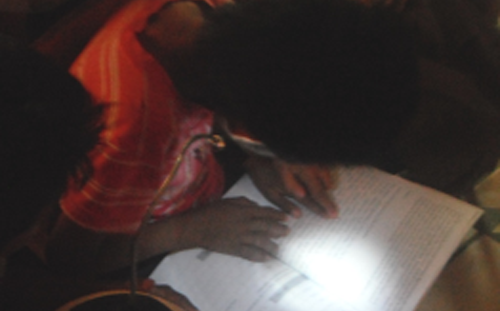 The "soccket" is expected to vastly reduce the fatalities that come with using kerosene lamps. It is understood that accidents have occurred with kerosene lamps in which fires have started resulting in loss of life. In some circumstance a prolonged use of kerosene lamps have resulted in children  contracting respiratory infections.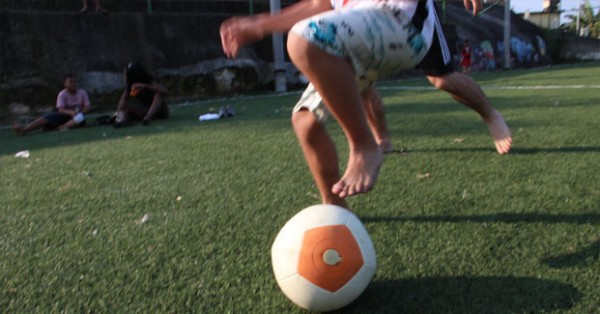 There are two versions of soccket: 1.0 and 2.o. The newest version soccket 2.o is an improvement on the prototype (soccket 1.o). It uses an inductive coil mechanism similar to the one found in flash lights to harness energy. The movement of the ball produces kinetic energy (energy associated with movement) which induces a voltage in the coil in order to generate electricity.

The soccket 1.0 is able to store  three hours of energy for a small LED light after 15 minutes of play whilst the improve version has reduced that time to just 10 minutes. Of course,  more play time means more energy will be stored for longer hours and you can always bet that many of the children will be playing for more than 15 minutes.
The soccket was successfully funded on Kickstarter with pledges from over 1000 backers. Microsoft Chairman Bill Gates chimed in with a few  words of his own and donated as well.