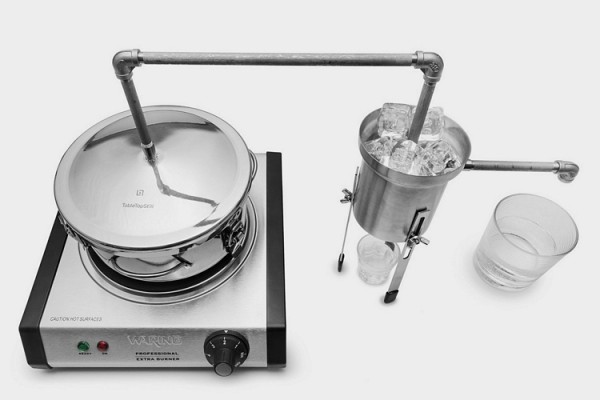 Now you can experiment with making your own hard liquor at home. The new Tabletop Moonshine Still allows you to distill a personal supply of hard liquor using nothing but the stovetop in your kitchen. The device includes a pot, a cooling jar, a set of pipes, and a bootleg moonshine in which the mash or wine is distilled into. Before getting to making your own batch of mash, a guide is provided for you to read and follow to prevent bad distillation.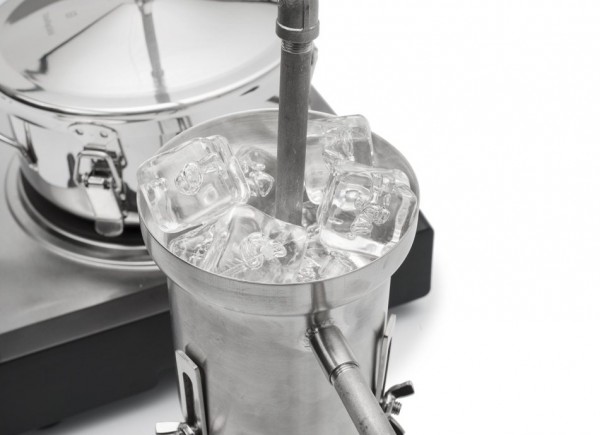 A half-gallon's worth of mash can be distilled at a time by the Tabletop Moonshine Still, which allows it to produce between 7 to 12 ounces of hard liquor. This is also dependent on the alcohol content. The same type of material that is used to make premium cookware, Type 304 stainless steel, is used to construct the parts of the Tabletop Moonshine Still to ensure that the metal does not affect the taste of the final product.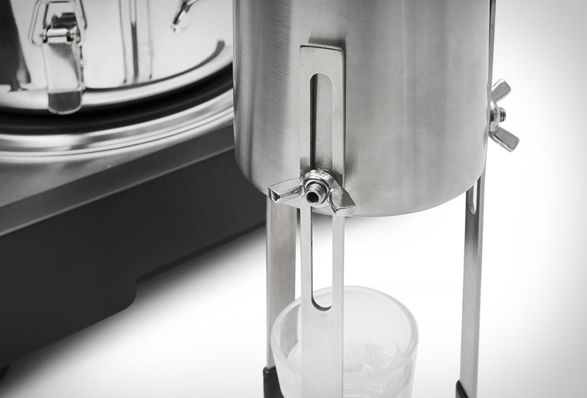 To go about using the still, simply pour a half-gallon of mash or jug wine in the pot that is placed on your kitchen's stovetop. Afterwards, place ice on top of the cooling jar, place a pitcher under the dispenser, and finally start cooking. Everything is confined within the parse, minimalist setup as no running water during operation is required. Instructions to conduct proper distillations is provided on purchasing the still so you won't have to experiment with temperatures and durations.
The Tabletop Moonshine Still is available now for $249.98.