Firefighters have one of the most admirable jobs as it relates to humanity. Their regular activity involves saving persons whom are trapped in buildings engulfed in flames as well as putting out fires on missions in order to save the personal assets of individuals or public assets of corporations.
Rescue missions have always been carried out with a bit of difficulty; a pair of fire fighters would accompany each other in a building and assist with equipment handling while they search for the endangered victim( not exactly a walk in the park ). A new rescue helmet however,  known as the "C-Thru" is about to introduce game changing technology.
C-Thru Helmet Design At A Glance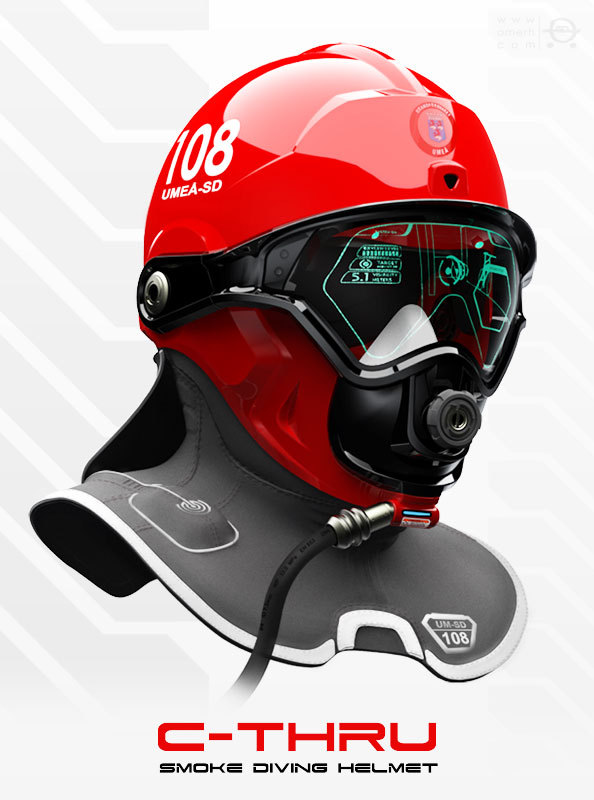 The C-Thru helmet provides a map of the environment in which the rescue mission is to be carried out making it easier for firefighters especially during occasions when the smoke is quite dense.  Generally, the smoke divers have to crawl on the ground while trying to find their way around by keeping contact with the walls while carrying heavy air support and hand equipment. They also had a maximum of six minutes in any building to complete the rescue before they too became a victim.
C-Thru Helmet In Action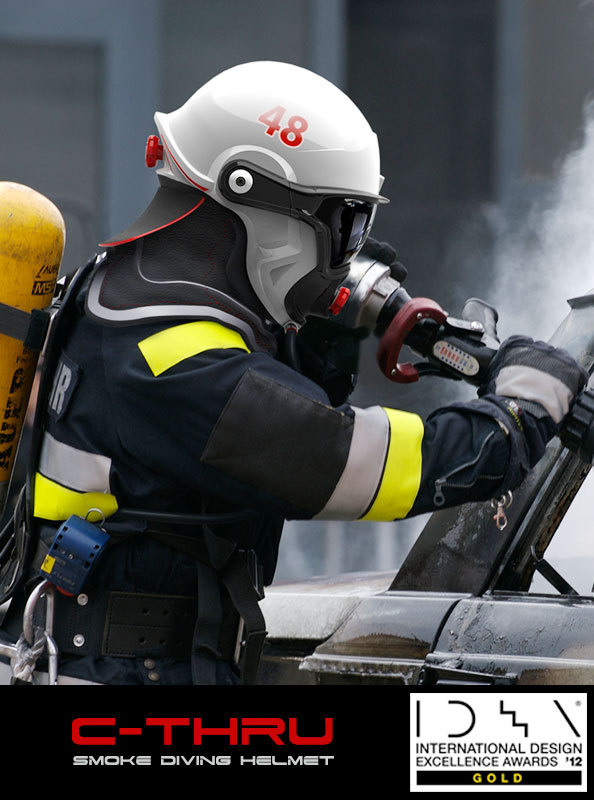 The C-Thru Helmet however ensures that this is not necessary and "releases the shackles" that once made the missions tedious for firefighters by using cloud computing technology to send and receive data. This data aids with completing all the necessary report that would normally be done manually after missions. The device also has a distinct feature – noise cancellation which reduces sounds from the external environment so that firefighters are able to focus on two specific sounds: a victim's voice and collapsing of parts of a building.
How C-Thru Works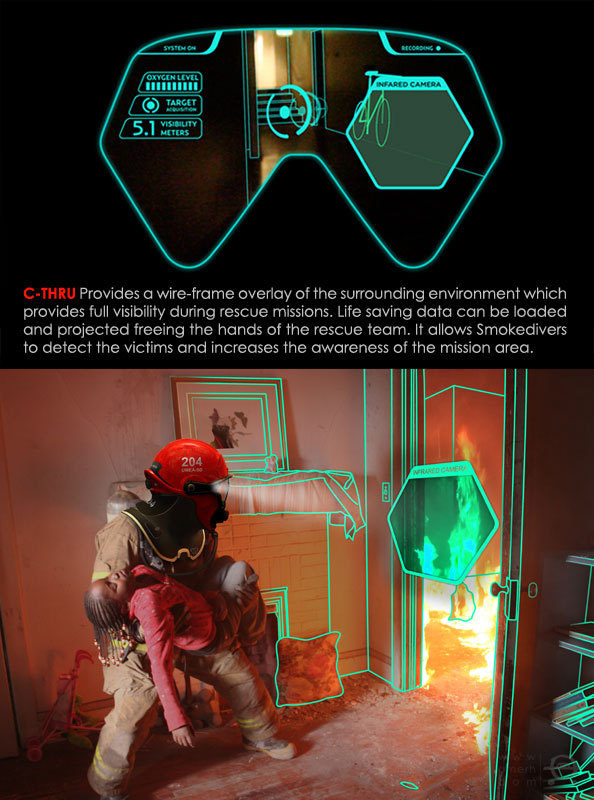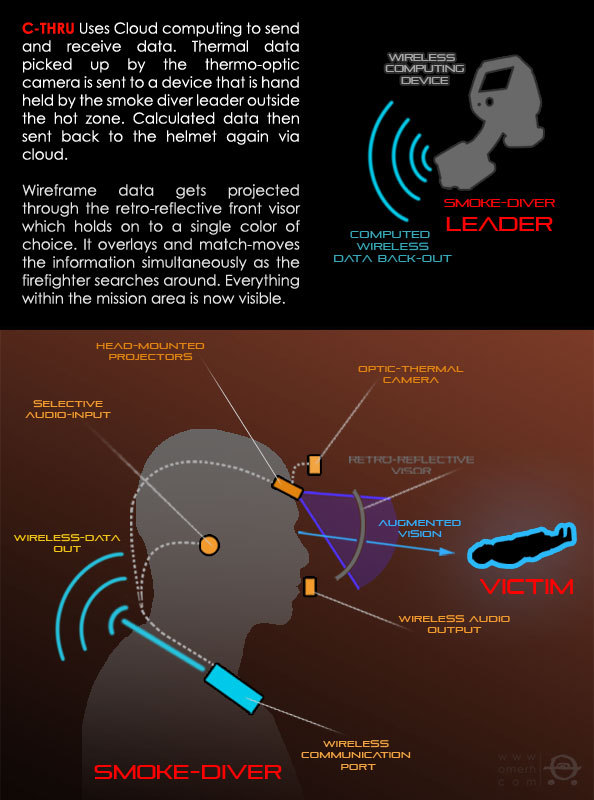 The C-Thru helmet certainly provides a plethora of advantages and should make rescue missions easier thus ensuring that more lives are saved in the process.