Machines have really changed our lives to great extent.  Work that took days is now done in hours or may be minutes.  As the size of the job increased so did the size of machines. Today we rounded up top 10 mega machines.
10. E-126-type wind turbines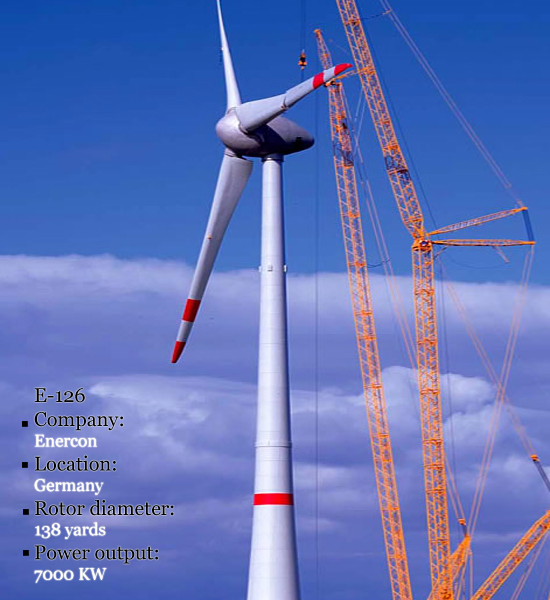 In modern era optimization of energy is one of the most important issue. Well if its electrical energy then install one of these E-126 wind turbines and one can forget about shortage. The E-126 is the world largest wind turbine. One of these turbines can support up to 1776 American houses. That almost 11,256 kWh per year per house. It is the upgraded version of E-112 which was the former largest wind turbine and it is capable of produce 6+ MW of electricity per year. The design of rotors gives better efficiency.
[youtube]http://www.youtube.com/watch?v=LQxp6QTjgJg[/youtube]
Attributes
| | |
| --- | --- |
| Rotor diameter | 126 meters (413 feet) |
| Capacity | 6+ MW |
| Energy | 938 kwh per home per |
9. Big Bud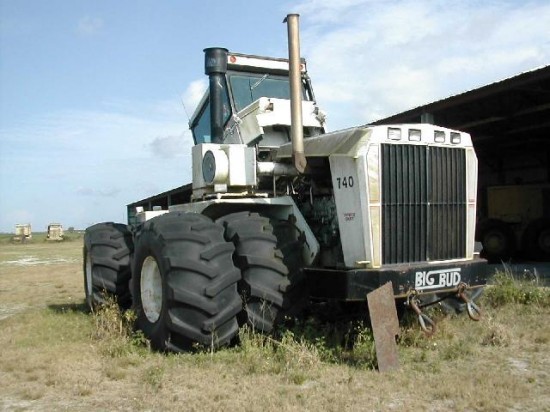 Tractors are amongst the most important tools for a farmer. They help in ploughing and bigger the size of Plough the quicker the job is done and that mean more money for the farmer.  Big Bud 747 was the largest tractor in the world. It was built by Ron Harmonn's crew of the Northern Manufacturing Company in Montana in 1977 for deep plowing on farms. The tractor weighs over 45 tons. Some companies have built even bigger tractors. The tractor measures 27 feet long, 20 feet wide and 14 feet tall. The tires bare 8 feet in diameter. The Big Bud is still in service although some maintaince work has been done on her.
[youtube]http://www.youtube.com/watch?v=OjDshU8pDxI[/youtube]
Attributes
| | |
| --- | --- |
| Weight | 45 tons. |
| Horsepower | 900 hp |
| Engine | 16-cylinder Detroit Diesel |
| Rate | 1 acre every minute |
| Top speed | 8 mph |
| Gear | 6 forward and 1 reverse gear |