2. Airbus A300/600 Beluga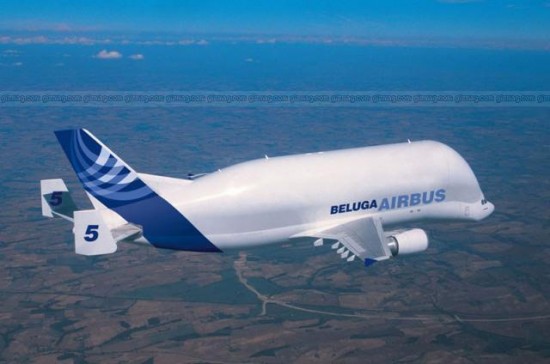 It is probably not the most beautiful aircraft that you would find standing in an airfield but when it comes to transfer cargo the Airbus A300/600 is amongst the best money can buy. Named after a whale that is renowned for its freakishly large forehead the Beluga can muscle up to 51 tons of cargo in her belly. The original name of the aircraft was Super Transporter but later it was changed.
[youtube]http://www.youtube.com/watch?v=vTemIpVFl1k&feature=related[/youtube]
Attributes
| | |
| --- | --- |
| Length | 56.15 m |
| Span | 44.84 m |
| Height | 17.24 m |
| Range (40 ton payload) | 2,779 km |
| Cargo volume | 1,210 m³ |
| Cargo capacity | 51 tons |
1.Bagger 288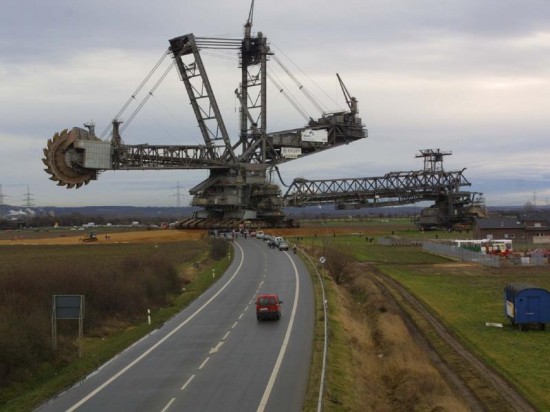 Ladies and gentlemen meet bagger 288, the worlds largest digging machine. Its shear size is unimaginable. This thing took digging to a whole new level. It was built by the German company Krupp for the energy and mining firm Rheinbraun. The coal excavated by this beast currently in one day fills 2400 coal wagons. In February 2001, the Bagger had completely exposed the coal source at the Tagebau Hambach mine and was no longer needed there. In three weeks it made a 22 kilometer (14 mile) trip to the Garzweiler mine traveling across Autobahn 61, a railroad line, and several roads. The move cost nearly 150 million and required a team of seventy workers. It can excavate a football field 98 ft deep in a day.
[youtube]http://www.youtube.com/watch?v=0k3Mc5HB2eg&feature=related[/youtube]
Atrributes
| | |
| --- | --- |
| Height | 95 meters |
| Length | 215 meters |
| Weight | 45,500 tons |
| Maximum digging speed | 10 meters per minute |
| Performance | Can move more than 76,000 cubic meters of coal, rock, and earth per day |
| Travelling speed | (0.1 to 0.6 km/h) |
| Energy requirements | Operation requires 16.56 megawatts of externally supplied electricity. |