Dr. Margot Krasojevic's hanging hotel was designed to attract individuals whom are interested in rock climbing. Upon arrival at the top, climbers can look forward to a unique resting place. The hotel was initially designed for the Holden Manz Wine Estate Cape Town in Massif de L'Esterel in the South of France.
The Hanging Hotel's Design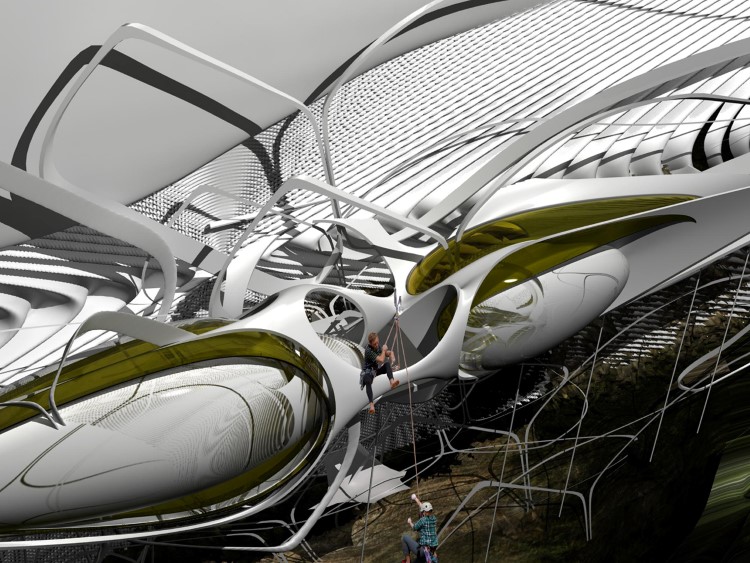 The hotel's foundation is fixed into granite rock with platforms on the exterior to aid climbing and provide an excellent resting places for climbers once they have reached the entrance.
The hotel is comprised of a series of platforms and pods. The primary structure and interior pods are made of horizontal piles, columns and steel frames. The secondary structure features a wooden walkway which creates a smooth surface.
The partitions for the pods are made from laminated plywood and polymer shell reinforced with carbon fiber. The entire hotel is coated with paint over an elastic plaster.
Hanging Hotel As It Appears From Below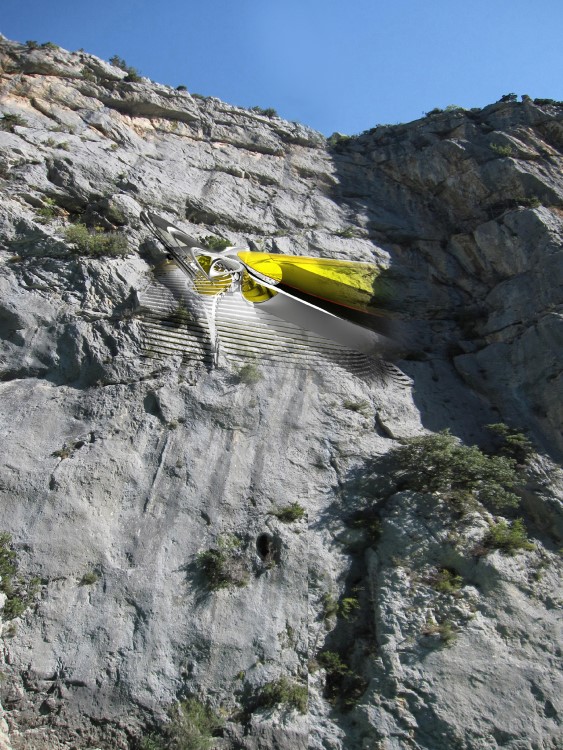 The most important material used in the hotel's design is a holographic compound glass and prism louver that changes both the appearance and feel.  This results in the reduction of the amount of glare experienced internally and produces a beam of colored lighting on the inside walls.
The glass also protects climbers from harmful Ultra Violet rays and produces a surreal atmosphere which conjures up an illusion that blurs the line of reality and aids climbers by enhancing rest and recovery.
"It can also 'tune climbers in' to the reality of the environment by creating a hyperawareness about the nuances of light that our vision may not be accustomed to seeing," explains the designer.
The filters in the hanging hotel can be altered in order to create illusions and mirages which have been formed from the actual environment.
Reflection of Carbon Fiber Holographic Glass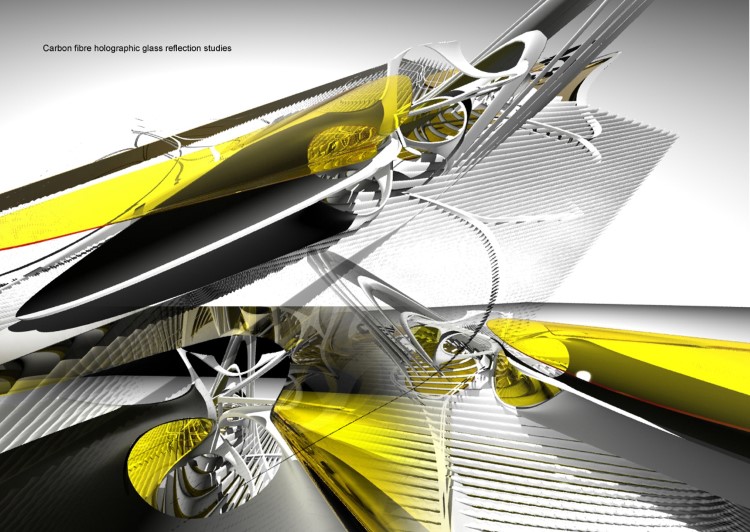 The hotel certainly is unique in its overall design and should kindle excitement in climbers during the journey to the top as well as provide comfort and relaxation upon arrival.