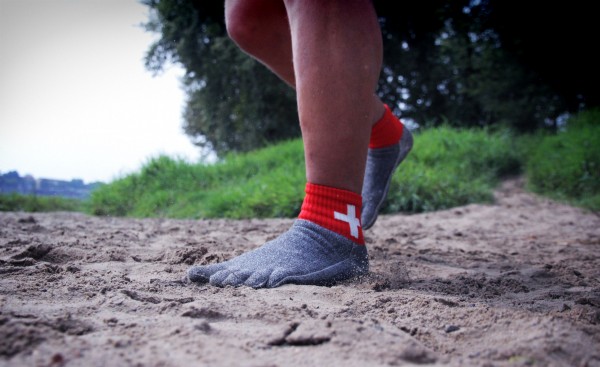 Your typical sports shoes are now being shamed in a wide variety of ways with this new sports footwear called Free Your Feet (FYF), by Swiss BareFoot Company. It is claimed that the sports sock-looking wear offers a much better protection than your traditional shoe would offer.
Some people that have different sporty/ athletic interests will have specific pairs of shoes for each activity they participate in, which means each pair of shoe is probably only used once a month. This is where FYF comes in as it claims to be the only "sports shoes" that can be worn when you are going mountain climbing, surfing, running, diving, and much more, saving you money.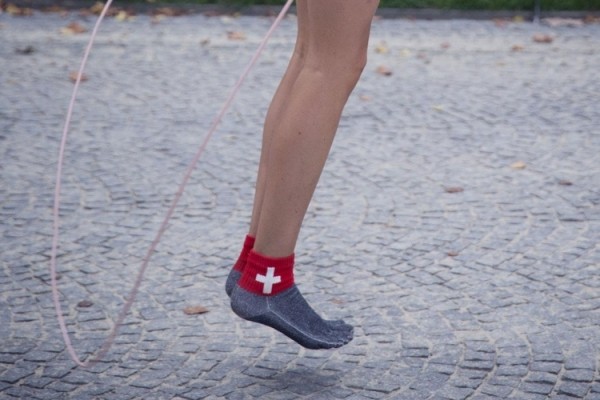 The question of how this socks-like shoes are able to operate like our typical sports sneakers should be without a doubt your biggest concern right now. The firm shares that the secret lies in the fibres that make the FYF footwear. Dyneema, which is claimed to be the strongest fibre on Earth, makes up 46.5% of the fabric that is used. The Ultra High Molecular Weight Polyethylene (UHMWPE) fibre, Dyneema, is said to be not only 15 times stronger than steel, but it is also abrasion-resistant, hydrophobic, flexible, and incredibly lightweight. The featherweight of the footwear is expounded on as wearing it is explained to feel similar to being barefoot. Adhesive friction is provided to prevent slipping with small dots on the sole of the shoe.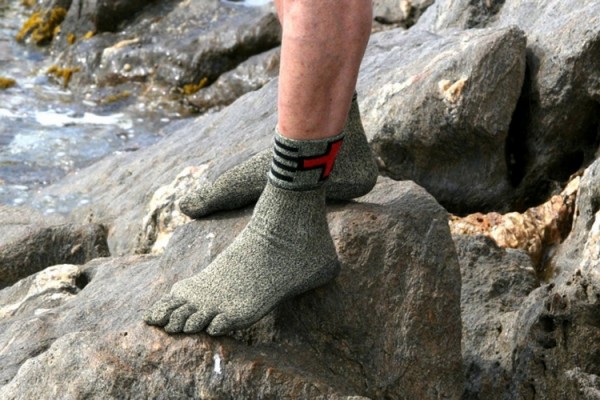 The Free Your Feet footwear's resemblance to a toe sock is a very rational motive as it also provides the flexibility of being barefoot and not just the weightlessness. Therefore unevenness and texture of a terrain can be felt when you are climbing a rock.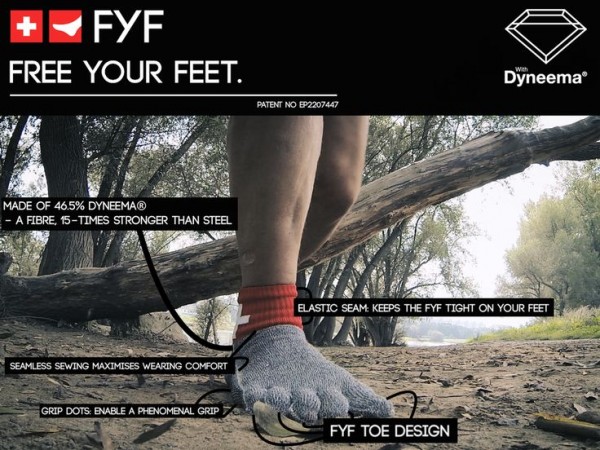 A crowdfunding campaign was initiated for the FYF on Kickstarter and they have already surpassed their US$10,000 goal with a few days left to go. You can pre-order your pair by visiting their campaign page to make a fund. Shipping is expected to begin at the end of this year.