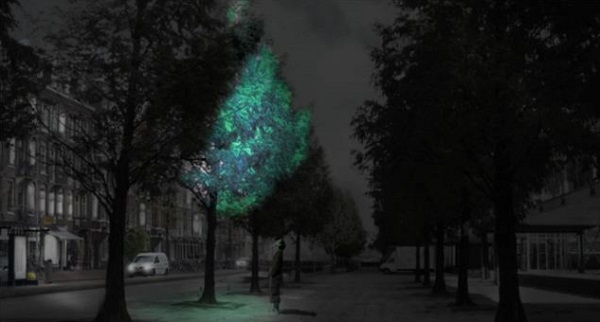 Without nature, many technologies would not have existed today. Even though we have spent many years evolving and developing devices that will replace nature, we find that we still have to turn back to the source to develop. That is exactly what Dutch designer Daan Roosegaarde is planning to do with his project that is aimed at replacing street-lamps with glowing trees. His previous project  was directed at illuminating roads with glow-in-the-dark road markings using luminescent road-paint, and now the designer is ready to illuminate street side walks with a similar concept.
The designer explains that he plans to illuminate streets with glowing trees by crossing DNA from bioluminescent marine life such as jellyfish with that of a house plant. The trees will then appear to look like the trees that glow in the movie Avatar.
[youtube]https://www.youtube.com/watch?v=SUs7k_cEcRc[/youtube]
"I mean, come on, that will be incredibly fascinating to have these energy-neutral but at the same time these very poetic landscapes," Roosegaarde says in the video. "What can we learn from nature and apply to the built environment, to roads, to public spaces, to our urban landscape?"  he said.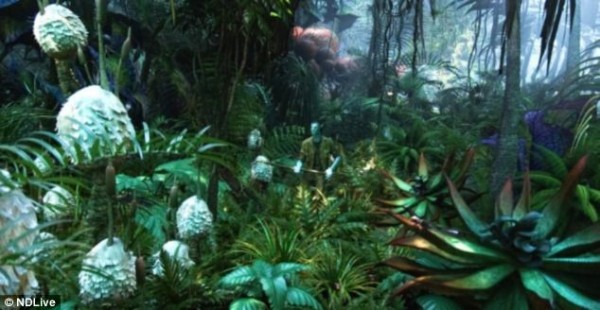 Roosgaarde states that he has teamed up with the State University of New York and Alexander Krichevsky, whose technology firm Bioglow unveiled genetically modified glow-in-the-dark plants earlier this year, to further the research on how to make the plants glow.
"Krichevsky creates the glowing plants by splicing DNA from luminescent marine bacteria to the chloroplast genome of a common houseplant, so the stem and leaves emit a faint light similar to that produced by fireflies and jellyfish." he explained.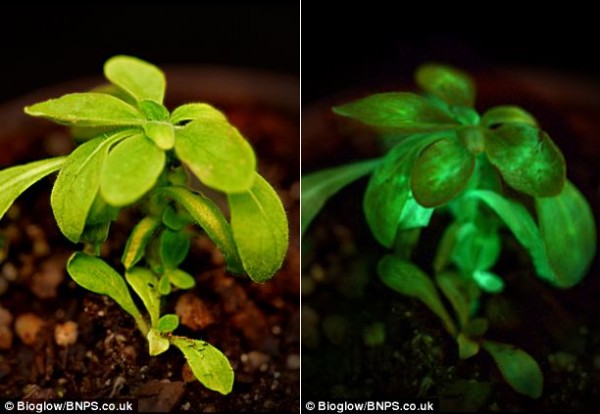 Another project called Glowing Nature, is also investigating into producing glowing trees, however the project's plan is aimed at creating a fine coating of 'biological paint' to make the trees glow instead of using genetic modifications.
If the crossing of the DNA into larger plants is successful, Roosgaarde and his team will then look towards replacing the glowing-plants with street lights. Pre-order your own glow-in-the-dark plant from Roosegaarde's project at GlowingPlant.com.