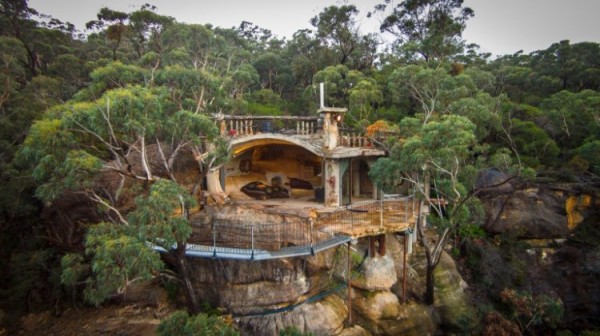 If you're looking to experience one of the most stunning views in the world, the stone outcropped veranda of this clifftop cave home of Lionel Buckett is the perfect location for this agenda. Overlooking the Blue Mountain range in Australia, the cave home was built on 600 acres of bush land that has been in family dating back to the 1950s.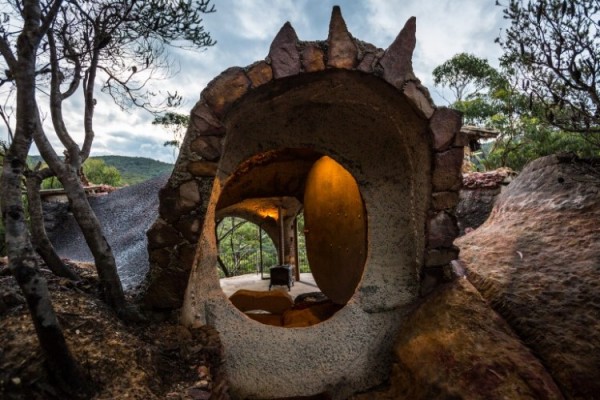 Instead of choosing to log the land in which he inherited, Buckett decided to use the land for his creativity by creating eco-friendly cabins for people to stay in on vacations. This did not only displayed his imagination when it comes to designing but also his tradesmanship. At the age of 17, Buckett built his first home when he started out young as a carpenter. While many of the cabins at the site were created using his carpentry skills, the most remarkable creation, the clifftop cave, hardly uses any wood at all. It instead uses steel and concrete that is built around a natural rock platform.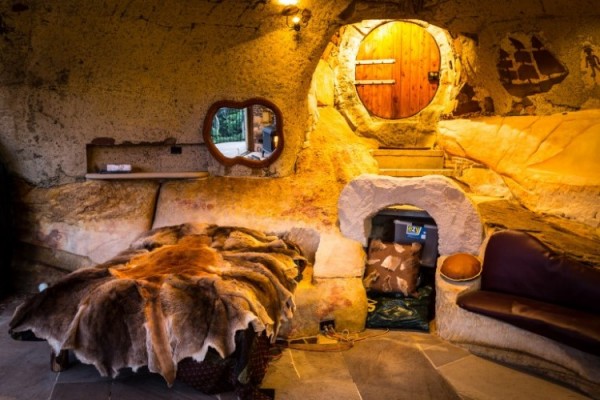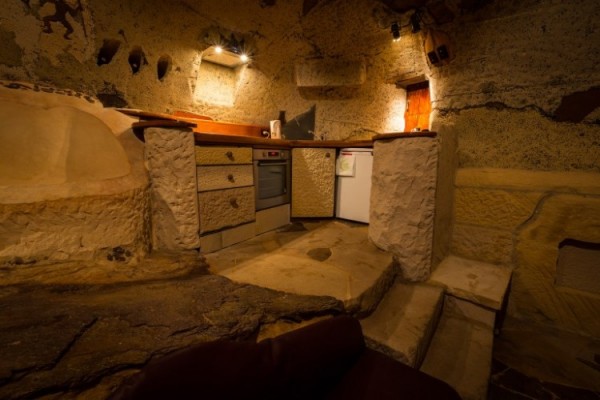 To enter the cave, there is a small round wooden door. Once you have entered, you will land into a sandstone kitchen. A few steps from there will take you into the main living region where there is a space heater for burning wood, a bed with kangaroo skins, and a TV which is hidden behind a sliding door made of stone. When wood is burnt, the waste heat is captured to warm water up as it travels to a tank on the cave home's roof.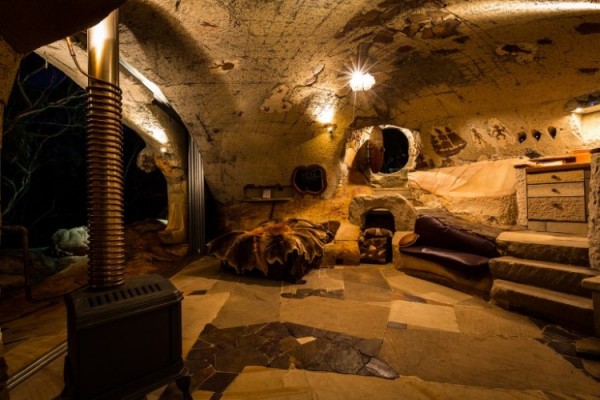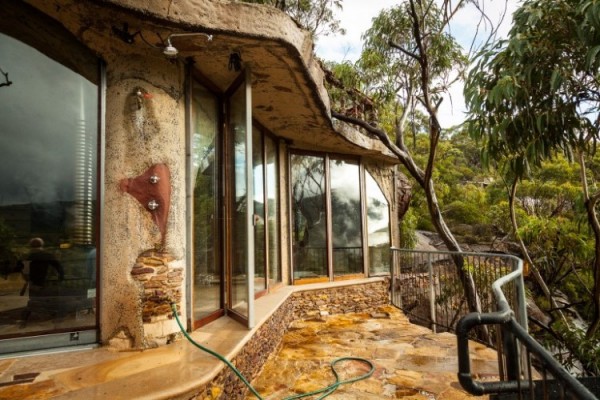 In the bathroom there is a hand-carved stone basin, and an ironstone toilet seat that has been placed over a long drop composting "dunny". The shower is situated outdoors with a stunning view of the valley. On the interior of the cave home, the history of settlement in Australia is highlighted with many carvings.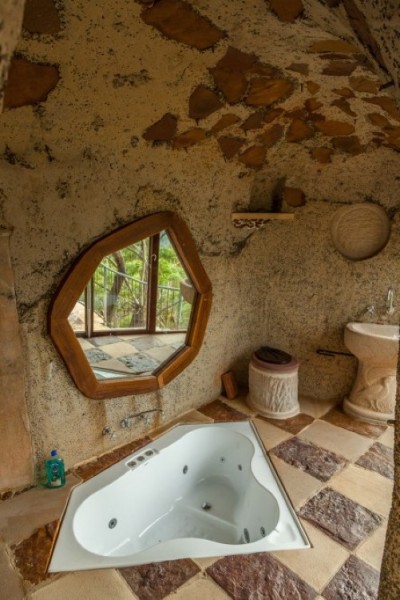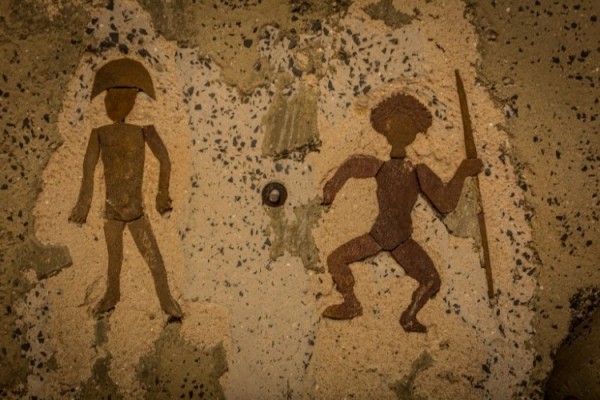 There are double-glazed glass doors that opens unto a balcony where you can see clouds rolling in to cover the mountains, stunning sunsets and sunrises, and at night, the colours of the Milky Way. You can book the Blue Mountains Cabins via its website, however for the time being Buckett admits that he is attached to it himself.