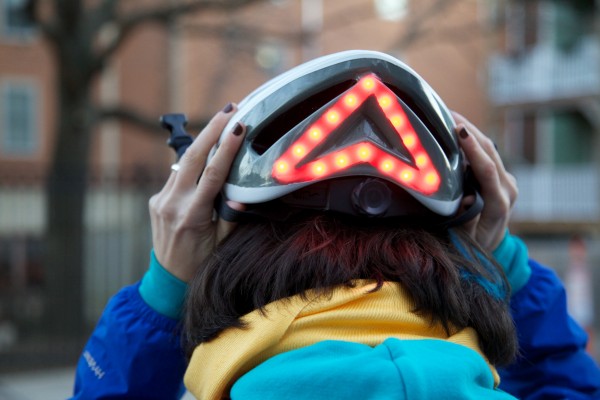 When there are cyclists travelling on the same roads as motorists, it can be hard for drivers to anticipate the next move of the cycler. This new helmet was designed to help solve this problem by making cyclists' intentions clearer and eventually keep them safer. Boasting integrated brake lights and indicators that shine brightly in the dark, the Lumos helmet will definitely save lives with its multiple safety features.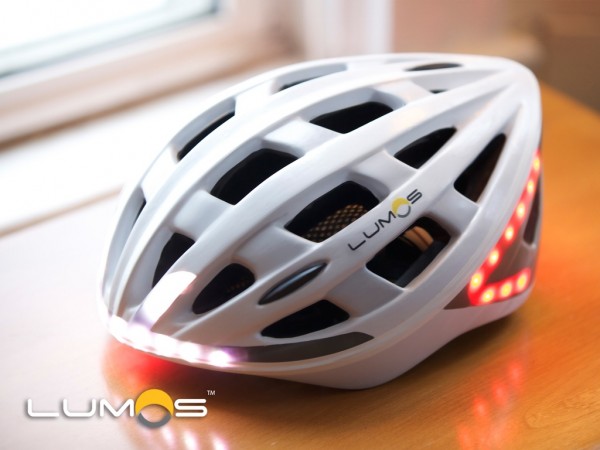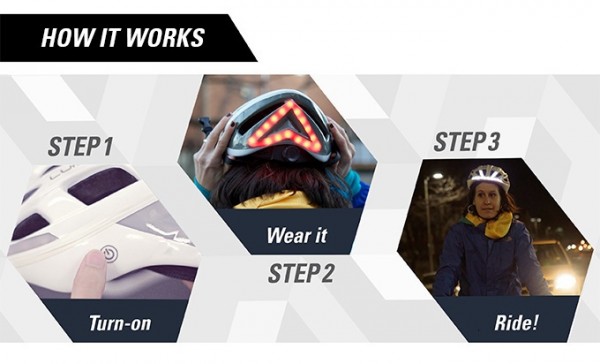 Currently, the Boston-based team behind the helmet is seeking crowd-funding on Kickstarter to being with the production of the product. In addition to the previously mentioned features, Lumos has a bright white light at its front that will enable drivers to see the approaching cyclist wearing the helmet and even allow the riders themself to be able to see obstacles before them. There is also a red brake light on its rear along with two yellow indicators on either side of the back of the helmet.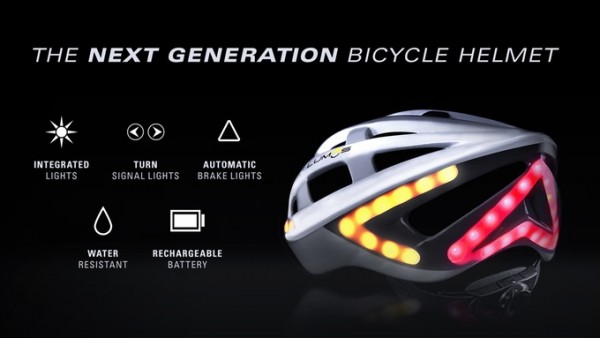 In order to switch on the indicators, you will have to use a wireless control that is attached to the bike's handlebars. The bright yellow lights on the helmet will form an illuminated arrow to indicate your next turn, once the respective button is pressed on the wireless controller. It is said to be as simple as flicking a light switch on. As it relates to braking, there is a warning triangle-shaped light that will be triggered automatically when you slow down. This is possible as the helmet comes with a built-in accelerometer.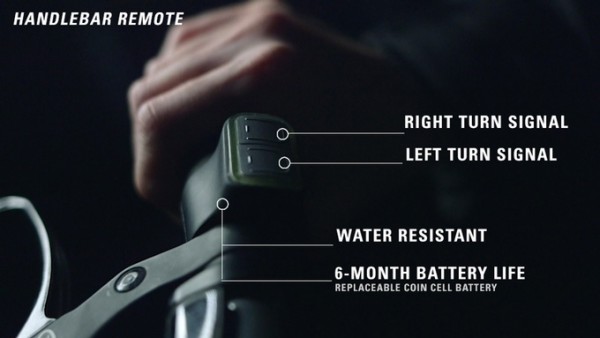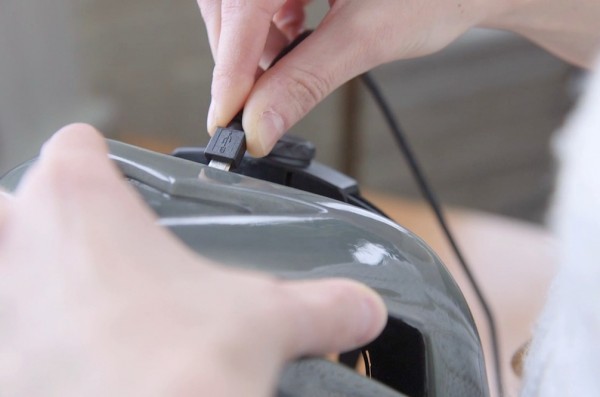 The helmet is powered by a battery that can be recharged using a USB connector. The company claims that one full charge of the battery will provide the helmet with power for 30 minutes a day over the course of a week. The design of the helmet is also water resistant and compliant with safety standards.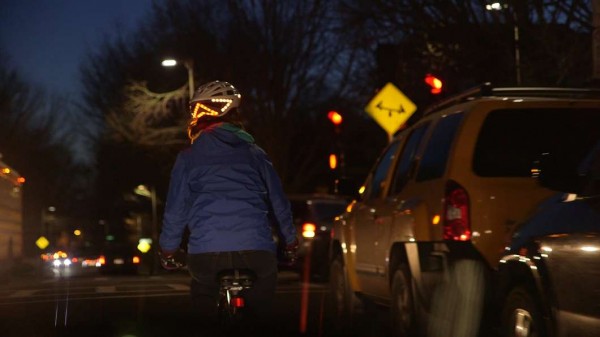 You can pre-order your own Lumos helmet for $85 ($55) on Kickstarter. Shipping will begin in April 2016, if the company's funding target of $125,000 (£80,226) is met.