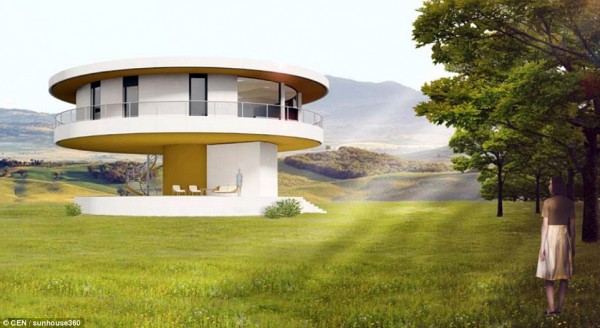 This ultra-modern home may soon become the holiday villa of choice in Spain's Costa del Sol as it spins 360 degrees to follow the sun's rays. The solar-powered homes called Sunhouse 360, will be the first of their kind in Europe and are being developed in sunny Marbella which is a favourite destination for British tourists. In order to follow the sun's path throughout the day and maximise the amount of solar energy created, the place is designed to rotate every 15 minutes.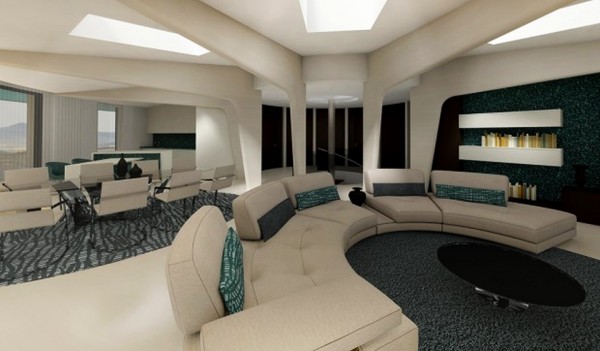 Although the creators are working to develop more compact and economically viable houses, the house will cost around $820,000 for a 250 square metre (2,690 square foot) design. The designers of the futuristic Sunhouse 360 project claim that homeowners will be able to save up to 70% in energy costs and reduce carbon dioxide emissions by 68%. Due to the fact that the project is being executed in a tourist resort area, it is expected that most of the homes will be used as holiday properties.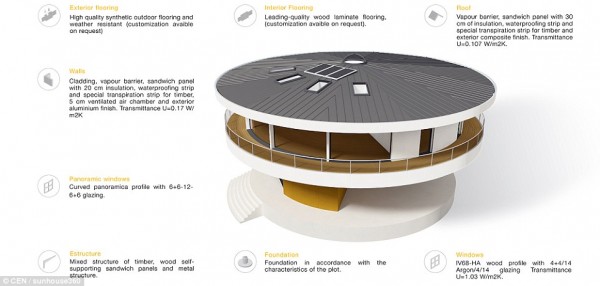 Panoramic views will be offered with floor-to-ceiling windows and a each square meter will cost about £2,000 to build.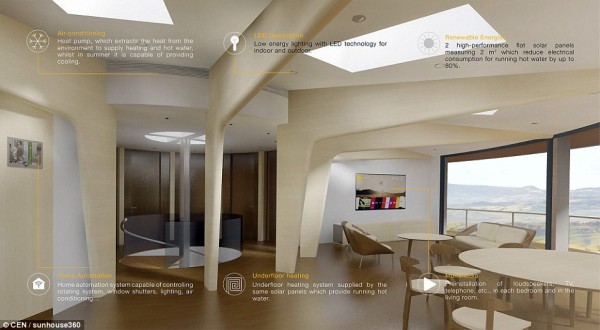 "Having sunlight in your home is very beneficial. And you can change so you're not limited to having it in just one place. You can programme it so you can have sunlight in the kitchen all day if you wanted," Co-founder Jose Carlos Moya said.
After coming up with the game-changing idea two and a half years ago, Moya and partner Bertrand Coue are nearly ready to put it into production commercially.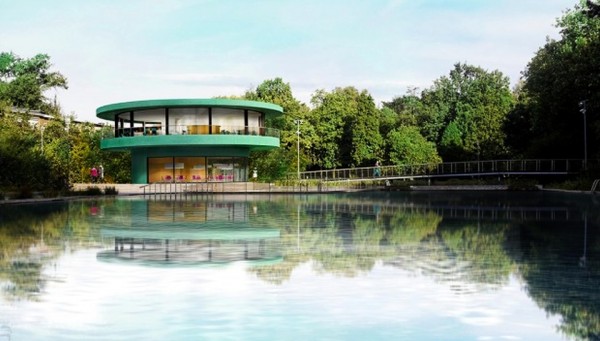 "There is a fundamentally different feature which is our "eco rotation" software which enables the house to verify the temperature and decide which way to orient itself. Each rotation lasts 15 minutes and is subtle enough that those inside won't notice they are moving, aside from the changing view out their window," Moya added.
Moya and his team say they are 'overwhelmed by the level of interest' and have already been commissioned to build their first house for a private client by next year. They have also received interest from around the world to build up to 10 more next year.