E3 2021 Recap: Who Brought it and Who Didn't
E3 2021 is officially over. This was first E3 hosted entirely online and the first E3 for the next generation of consoles — it was a big one. The past two years have been tumultuous at best, with many releases being pushed back to account for the pandemic. We saw Cyberpunk 2077, the hotly anticipated game of 2020 fall flat on release. We saw the supply chain disaster that was the Playstation 5 release. The Xbox Series X doesn't have a big exclusive yet. It feels like we're all sitting outside the hospital room waiting for the doctor to answer the big question: Is the game industry still alive?
It's been two years since the last E3. Let's get into it.
E3 2021: DAY 0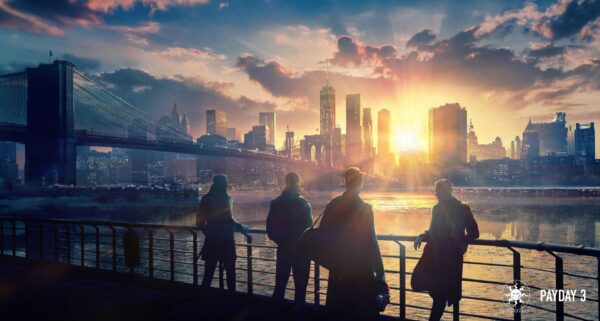 The Summer Games Fest kicked off E3 with several updates on future games that were already anticipated. Fans of Payday are finally getting Payday 3 in 2023 under the name of a new publisher called Prime Matter. The game was announced all the way back in 2016 but faced a rocky road of engine changes and legal setbacks. It's a shame, because Payday 2 is an intense co-operative PvE experience that hits notes other games can't quite reach.
I've already covered Elden Ring in a previous article, but after two years of silence, we've received our first look at what the game will look like. With the January 2022 release just around the corner, and given From Software's past success, this is easily the most exciting announcement of the Summer Games Fest.
E3 2021: DAY 1
Ubisoft hosted its presentation on the first day, and we saw some good and some bad.
Rainbow Six Siege is getting an "Extraction" PvE gamemode that pits the cast of operators against alien-bio-zombies in a tactical setting reminiscent of GTFO. Putting the operator's abilities in a different sandbox is an appealing concept to me, actually. Using abilities and equipment against bio-zombies allows for a more chaotic and destructive environment that may be a welcome change from the tactical gameplay. We saw something similar to this happen all the way back in 2008 when Treyarch threw a little zombies gamemode in with Call of Duty: World at War. This gamemode could be interesting if the setting and enemies are varied enough.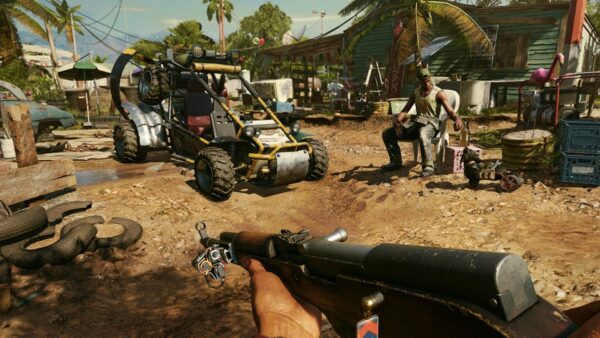 Far Cry 6's marketing is entirely focused on hyping up the villain, which is absolutely no surprise to anyone. Ever since Michael Mando killed it as Vaas in Far Cry 3, the series has shifted to a James Bond style villain system, where some high-profile actor takes the face of a psychotic, nigh-unstoppable antagonist. Far Cry 6 looks to be more of the same, but what was interesting was the series finally admitting what it is and releasing a "villain DLC." This DLC will put you in the shoes of the three antagonists from the last three games. I could see this lead to some wild and unforgettable moments, or just be overly edgy with hammy dialogue and acting.
Also, an Avatar game was announced. Yes, James Cameron's Avatar is getting a video game 11 years later. For the five people out there that were asking for this to happen, congratulations.
Devolver is releasing several games that I touched on in the aforementioned previous article, but one final title that I'm looking forward to is Shadow Warrior 3, which looks to be taking notes from Doom (2016) and Doom Eternal with a bit of the Serious Sam wackiness. This game could be great, if the main focus is entirely the gameplay and not the convoluted story of the second title.
Gearbox is still working on its Borderlands movie, which has always been confusing to me. The games have never had good stories, only good characters that are sold by their great performances. The best story told in the Borderlands universe was Tales From the Borderlands, which understood that no one took the world too seriously and just wanted likeable, relatable characters in wacky situations. I have no doubt that the movie will be another addition to the long line of bad video game movies. Prove me wrong.
There's also a Borderlands game called Tiny Tina's Wonderlands that we still haven't seen gameplay for quite yet. Without knowing the genre, a verdict can't really be made on what this game will be. But, considering they're still putting Butt Stallion front and center, my guess is that it'll be another Borderlands title that will host the best of 2012's meme humor.
E3 2021: DAY 2
Xbox and Bethesda were the frontrunners for day two. Many games previously announced got some much-needed progress updates alongside release dates.
Halo Infinite will be arriving in time for the 2021 holiday season, which will be a driving force for both the Xbox Series X and the Gamepass. The first season of the multiplayer will be entirely free to play with the main "new mechanic" being the grappling hook that every first-person shooter has these days. The campaign will have a more open world, with explorable side objectives throughout. I'm curious to see what the drive will be to explore, as traditionally Halo campaigns haven't had a robust inventory system with unique, upgradeable items.
It's hard to say what Starfield will be, but we do know that it isn't coming until November 2022. There's been rumors that Tom Cruise is attached, so it's possible this will be the next mega-hyped, celebrity-driven title akin to Cyberpunk 2077.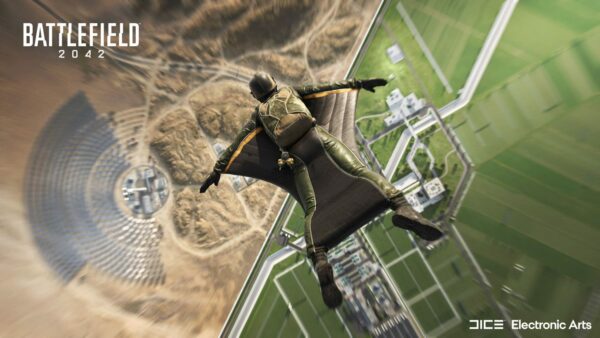 Battlefield 2042 hosts the large scale, cinematic first person shooter experience familiar to fans of the genre. The slightly futuristic setting allows for some freedoms to be taken with the technology of the game. Here's hoping this is a return to form for DICE and not another mediocre entry to the long line of generic "slightly futuristic" first-person shooters.
Square Enix's main focus was on its Marvel's Guardians of the Galaxy title. This game will be taking the Guardians setting and putting it into a Mass Effect gameplay style, with the player controlling Star Lord and giving attack commands to the rest of the time in real time. An interesting concept, but we saw Marvel's Avengers game similarly take comic book properties and shove them into a Diablo style game system with mediocre results. The game was heavily monetized, with complicated, grindy game systems having simple "just buy this to speed it up" solutions to prey on its player base. We can only hope that this title isn't just another cash grab.
Back 4 Blood, the spiritual successor to Left 4 Dead, got a deeper dive this E3. Most notably, we saw some gameplay of the PVP mode, which is called Swarm. Similar to Versus in L4D2, the mode will have multiple rounds with two teams, who trade off playing as the humans and the zombies. The difference is that rather than moving along a path in a campaign level, the survivors search the map for supplies and then move to a location and fortify it. The PVP is focused on surviving longer than the other team, rather than meeting an end objective like in L4D2. As the time progresses, a zone closes in around the humans, which leads to more intense gameplay. While clearly inspired by L4D2, Back 4 Blood is looking to take inspiration from the recent success of the Battle Royal genre, giving a new spin on the gamemode. Versus was easily one of the best parts of L4D2 and I'm hoping that the maps are varied enough for there to be noticeable differences in one match to the next.
E3 2021: DAY 3
Day 3 was Capcom and there wasn't much. Resident Evil Village launched in April and was Capcom's big game for the year. The marketing team clearly knew more about the internet's taste in women than the developers, because the promotional material for the game focused on Lady Dimitrescu, despite her being only one of the many bosses in the main game. With a DLC coming around the corner for Village, it would be an expected move for Capcom to focus on the towering vampire. However, it's possible that we get a Chris DLC similar to how we did with Resident Evil 7, which would tell Chris' parallel journey through Village.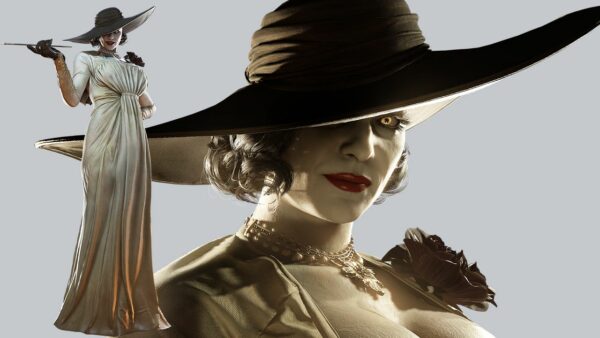 Capcom is also making the baffling decision to pursue a Resident Evil multiplayer mode called Resident Evil Re:Verse, where the 4-6 players will engage in a deathmatch playing as various Resident Evil characters. There was a period of time during the early 2010s when most single player games would have tacked-on multiplayer experiences that were always lackluster. One can only hope that Re:Verse will be more than that.
Monster Hunter has its next DLC packaged announced, which will take on a narrative focus rather than gameplay. If it's successful, it could be a natural evolution for the series.
E3 2021: DAY 4
Day 4 was for Nintendo, who chose this E3 to resurrect many franchises previously thought long-dead.
Metroid Dread revives the series with a look at the smooth gameplay and combat, as well as an interesting enemy type that tracks the players' movements between stages. The Metroid-vania genre of game is alive and well in the modern year, so it'll be interesting to see what Dread will add to the genre that it originally helped define. Still, it's pretty incredible to see the follow up to Metroid Fusion, which was released in 2001. Metroid Dread is set to release October 8.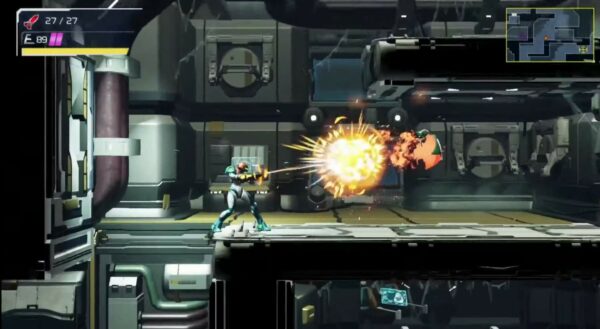 Breath of the Wild is getting a yet unnamed sequel that has a focus on aerial movement and exploration. We don't know much about it yet, but they've announced that it will be released in 2022. If exploring through the sky feels anything like exploring the ground of its predecessor, this game will be fantastic.
The original Game Boy Advance game Advanced Wars is getting a stylish remake onto the Switch, which hits this December. While not as exciting as the other two announcements, it's good to see Nintendo using WayForward, the studio behind the Shantae series that has plenty of experience remastering other classic titles.
E3 2021: Final Thoughts:
It's good to see so many hotly anticipated games be given release dates in the next few years. With several big franchises getting their next installments, the industry is certainly alive. However, after E3, I still don't feel like I have reason to purchase an Xbox Series X, or the Playstation 5 (although I didn't expect this to happen with Sony choosing to not attend). But, Nintendo has to be commended on its Switch, which still feels like an exciting product to purchase and use. I'll be looking forward to Metroid this fall, as well as Halo in the winter, and Elden Ring in spring 2022.
Next year sounds exciting. Let's hope it is.