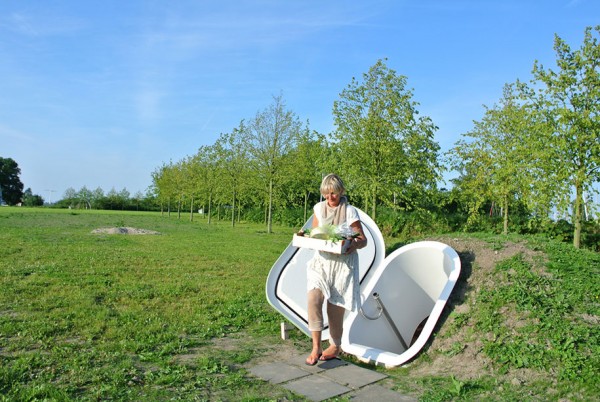 Some of us would love to have a root cellar, but we just can't bother to have to put up with potential rats and roots invading the space. Your wish might just be possible again without having to worry about these problems thanks to a designer named Floris Schoonderbeek. The cool ground fridge that she designed for her Dutch branded company called Weltevree, is prefabricated and can be placed in your garden.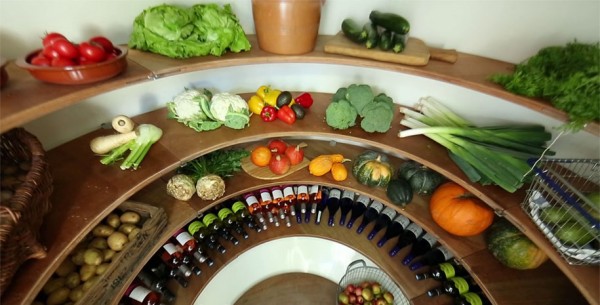 All your vegetables and even drinks are kept at a cool as the root cellar that comes as an innovative version of the traditional root cellar uses the insulation of the ground and the cooling effect of ground water. The temperature of the fridge remains stable throughout the year between 1o and 12 degrees Celsius, which is the ideal temperature for storing items such as fruits, vegetables, wine and cheese. Wooden shelves are also placed for storing these items.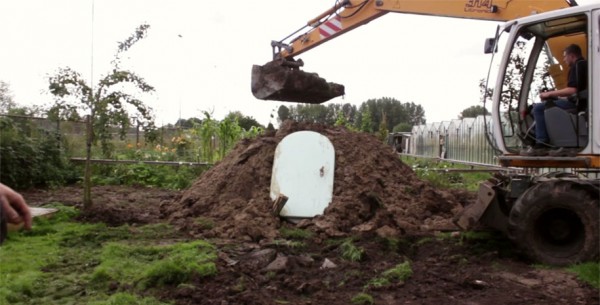 To have the spherical Ground Fridge situated in the ground, it is buried and covered with the dug up earth. As to ensure that the fridge is suitably insulated and the temperature inside barely varies , this layer of soil must atleast be about one meter thick. A permit is not required to place the Ground Fridge.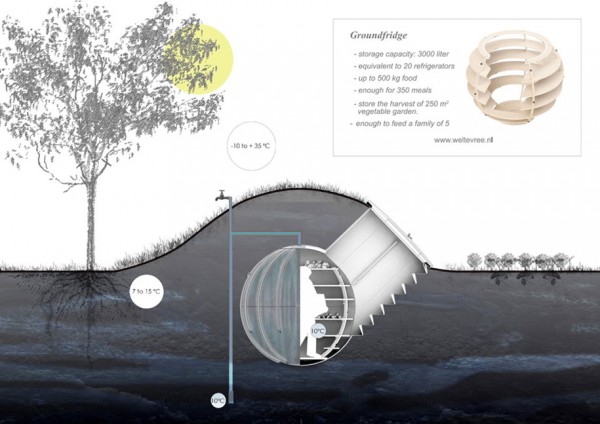 "You can find rooftop gardens, urban farmers and all those kinds of activities," designer and founder of the company Shooderbeek said in the promotional video. "I think that Groundfridge can contribute to this chain."