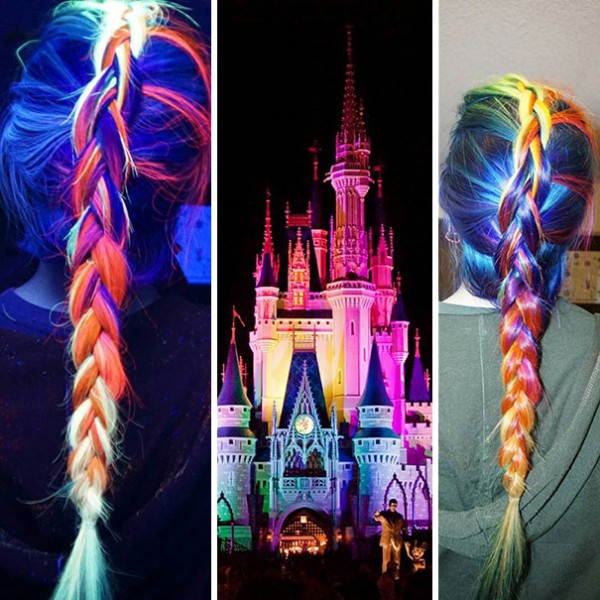 Being born with glowing hair might not be an ideal feature as it may sound a bit scary, however getting glowing hair is uber cool and there is a safe way to do it. The glow-in-the dark hair dye by Manic Panic is available in several different choices of colours. Some of the colours of the High Voltage hair dye series include the "Electric Banana", "Siren's Song", "Cotton Candy Pink", and  "Pretty Flamingo", jaunty names but they totally make you feel like you want to hit an underground club.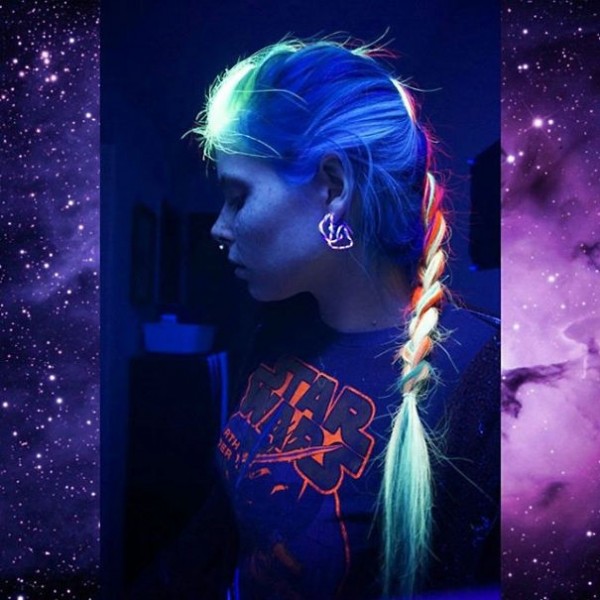 The Manic Panic line was established in 1977, when sister Tish and Snooky Bellomo opened their first boutique. While it has been about since so long ago, the glowing hair trend only became popular since this year. The dyes are said to be vegan and free from animal testing.
Check out more photos of the glowing hair trend below.