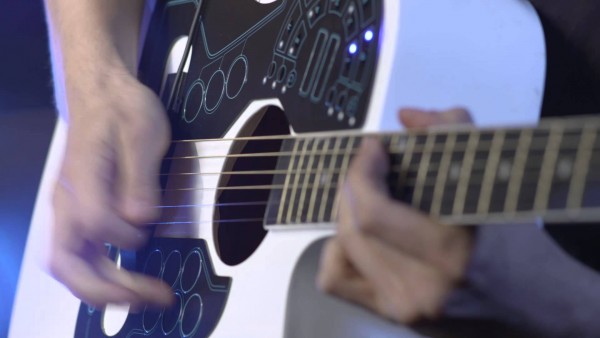 A wireless MIDI controller has been created for acoustic guitars. The new ACPAD, created by musician Robin Sukroso, is the world's first wireless MIDI controller for acoustic guitars. Musicians are now able to play hundreds of instruments, samples, effects, and loops right from their guitar.
[youtube]https://youtu.be/eJFfnTkyj-g[/youtube]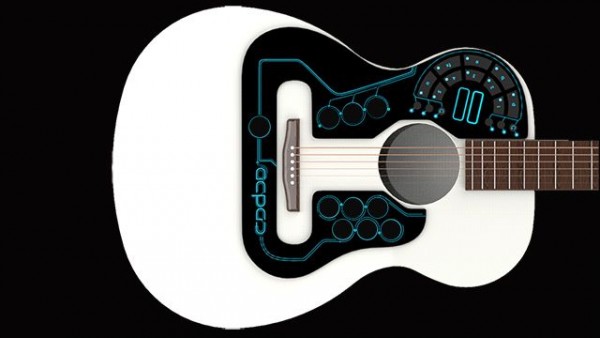 The device which comes as a thin plate, can be attached to any acoustic guitar at the front, and right around the sound hole. This position of the controller will still allow you to play your guitar comfortably while taking advantage of the natural positions of the arms to use the MIDI controller. Therefore, you can intuitively use the MIDI controller without having to compromise playing your guitar.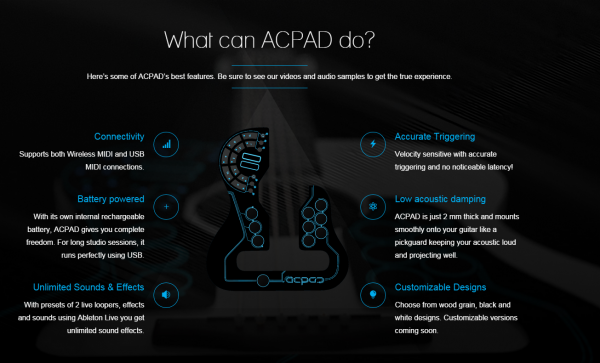 The plate is only 3.5 mm thick and is made of an adhesive polymer. Power is supplied to the device via a USB port and a single charge will allow around 4 to 5 hours of continued use. You can even connect the controller to your computer using a mini USB input or you can use wireless connection by plugging in the USB dongle. ACPAD's features include: eight (8) programmable buttons, ten (10) different settings, two (2) loopers, and two (2) sliders; and its device circuits are made of pure gold. The options offered are all programmable, which means that you can add whatever effect you wish, whenever you wish.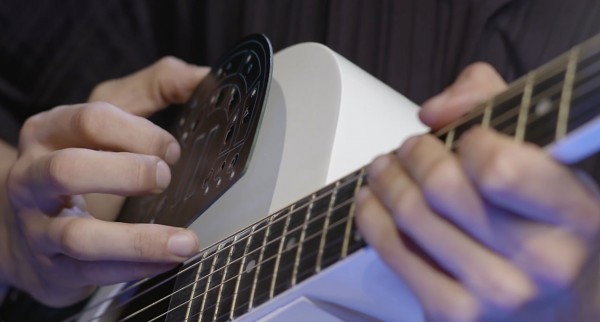 While the music you have created using the ACPAD cannot be stored by it, you can use any MIDI software or music editor to record your creations.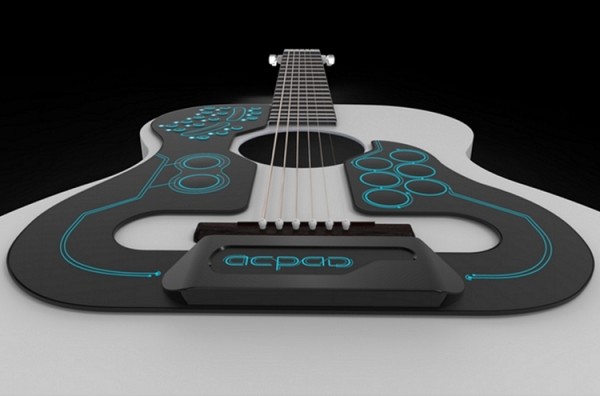 Currently, the creators of the ACPAD are seeking crowdfunding on Kickstarter and it has already earned more than 700% of its €40,000, with a couple hours to go. Check out its Kickstarter page here.