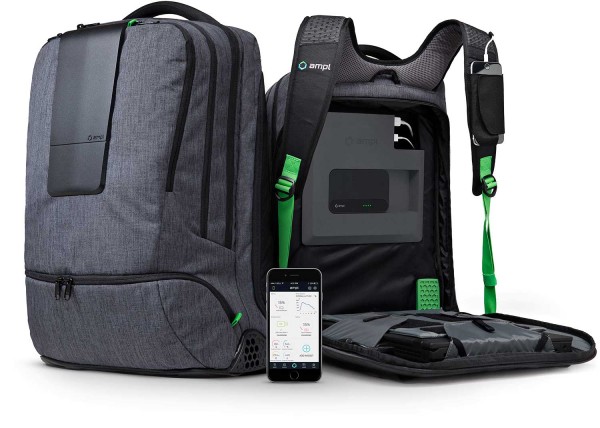 We all become worrisome whenever we are on-the-go on long hour flights and travelling, and our laptops and phones might shut down on us because their battery life is low. A very good solution is however in sight. Recently, a backpack that claims to be able to charge your phone and your laptop was unveiled. The SmartBackpack by Ampl is built with multiple power packs and has a paired app that allows users to see how much power their device have left without having to unzip the bag to check.
"The Ampl SmartBackpack can recharge all your devices, from a single power cable. Keep all your gear packed, charged and ready to go," the company shared.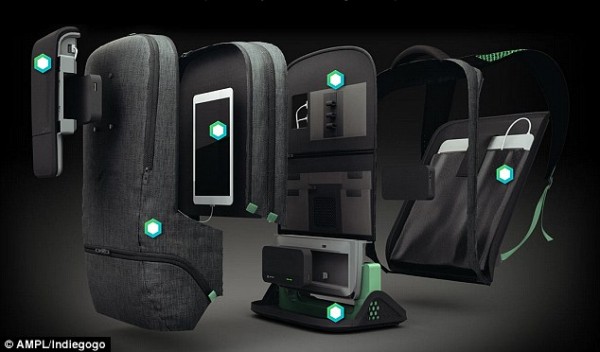 The smart bag boasts a total of six USB charging portals each in different protective pockets to keep your laptop, tablet, and other gadgets separated and safe. In addition to being able to see the amount of power that is left, you can also monitor environmental conditions such as temperature via stats that are collected from sensors inside. These stats are also communicated via on an Oled screen on top of the bag. You can also manage the charging-priority of your devices and even be alerted when you have forgotten your bag.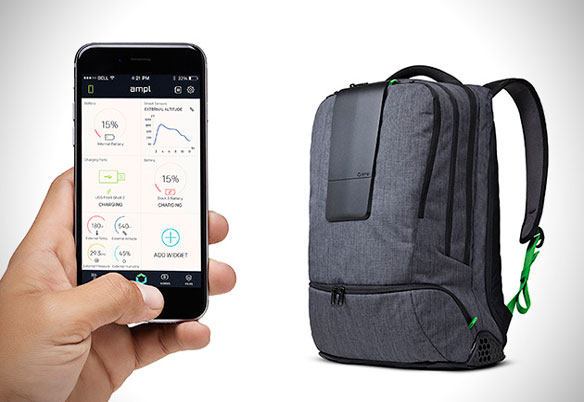 In order to protect the devices from rain and shock, there is a shock-absorbing core and a rain-resistant coating. Each SmartBackpack is built with a 5,000mAH battery that is able to charge the average smartphone model for up to three times. Room is however also made for three more batteries which are available in different sizes and are sold separately. If all these three extra battery types are added to the bag, it can be used to charge a smartphone three times, a tablet and two laptops. When all the batteries are spent, they can all be recharged using a power cable that pulls out from the top of the bag, which plugs into a wall socket.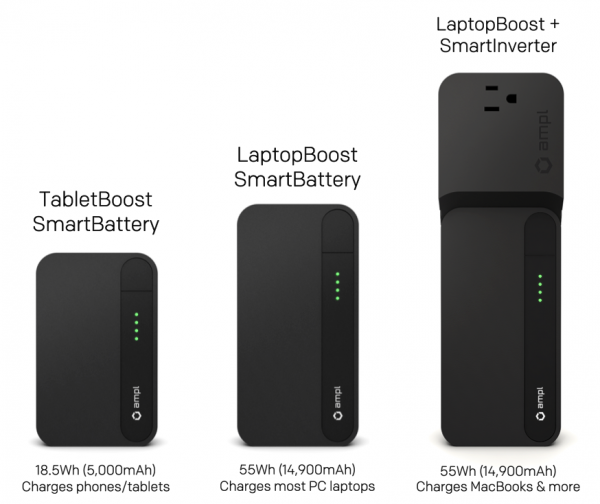 The basic version of the SmartBackpack is available to pre-order via Indiegogo for $250 (£164), while the package with TabletBoost and LaptopBoost batteries, plus the inverter is available for $399 (£264). Shipping begins in September 2015.