There have been some eccentric games developed over recent years which have had a viral and addictive effect. When we think of such games Candy Crush, Flappy Bird and Fruit Ninja among other creations come to mind. The gaming industry has become such a "bubble" and lucrative industry these days that indie developers from everywhere are "cashing in" by creating games in every genre known to us.
In fact, one might be tempted to say that some will often take this a little too far or are they? Well, if you thought things couldn't get any more queer, then you're in for a surprise. Meet Rock Simulator, a game described by its developers as "detailed and highly innovative".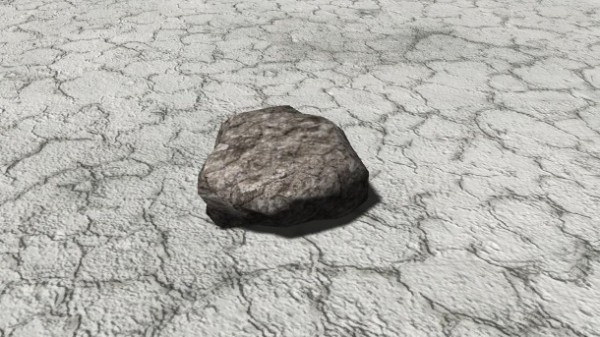 "This simulator is a rock enthusiasts dream. You can watch beautiful rocks in any location in the world," developer Strange Panther Games states on the Steam Greenlight page. "From grass plains to salt flats, there are dozens of hand designed BEAUTIFUL environments."
The game is still in conceptual development stage with a number of functionalities and designs still needed to be worked out. Rock Simulator holds a respectable ranking of 69 on Greenlight and is expected to climb the standings once trailers, game play videos and cut scenes are available.
It might sound odd for a game to be all about rock development.  Who knows, it maybe of valuable use to geologists in the future but from a pure gaming perspective? Let's just say it's quite "hard" to see how this will go viral.