As we all know that with the launch of iPhone 4S, Sprint became the third U.S. carrier to offer the iPhone, however, it seems that the distribution will be broadened even further by the Apple as it is including smaller carriers as well.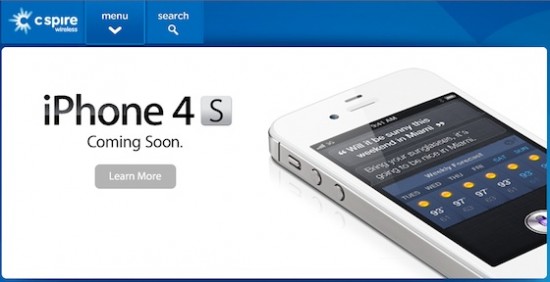 Regional carrier, C Spire Wireless, previously known as Cellular South, today declared that it will begin offering the iPhone 4S in the weeks to come.
As is the case with Sprint, C Spire currently offers plans including unlimited data. The plans the company would offer for the iPhone 4S are yet to be confirmed, however, C Spire said that it offers "what we consider the best plan in the industry, the 80/40 plan." In this plan, unlimited minutes, text, and data for $80 per month for your first line, and $40 for additional lines are offered.
The rationale behind this move is precisely what CEO Tim Cook said during Tuesday's earnings call," Apple wants to make the iPhone more accessible to a broader market."