The launch of both the iPhone 4S and iPhone 4 has been confirmed by C Spire on November 11th, almost at the same time that the iPhone 4S will debut in fifteen other countries.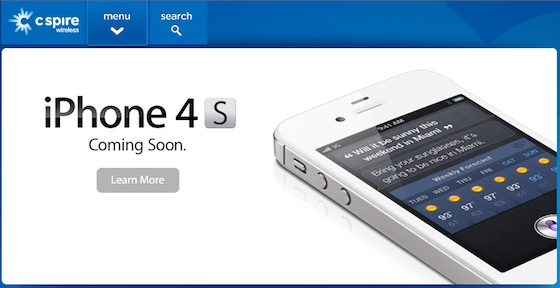 The iPhone 4 and 4S will be available at the C Spire wireless retail stores. With a two-year contract, iPhone 4S will start at $199.99 for the 16GB model, $299.99 for the 32GB model and $399.99 for the 64GB model.
The real thing to look forward to about C Spire is that it will be undercutting service plan prices from the major U.S. carriers in quite a few regards, with a low-end $50/month plan offering unlimited SMS, 500 minutes, and unlimited data. However, this and another $70 plan offering unlimited calling carry an intriguing restriction that will refrain customers from streaming data.