A company named Withings has receontly launched a Blood Pressure Monitor to be used with the iPhone, iPad and iPod Touch. It is claimed by the company that this Blood Pressure Monitor is very user friendly as it only requires plugged into the device, and getting a reading.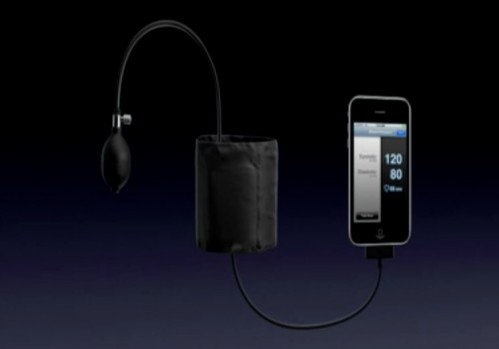 The Blood Pressure Monitor comes up only with the options of either a single measure mode or 3 measurements in a row, taking the mean average as the blood pressure. When the measurements are completed, you can get your Systole, Diastole and BPM, all saved to your device. You can have a view of all your stats in a single screen, using a graph view to chart your progress over time. You will also be given an account to upload your data to your computer for safe keeping. Your morning and evening readings would also be kept separate to maintain your records more accurate. Moreover, your results would be sent via email to your doctor for examination.
Therefore, if you need to take your blood pressure, daily, or even twice a day, this is indeed a must for you.