While the casing leak of the last week had the antenna band partly visible, the direct comparisons between the new antenna band and both the GSM and CDMA iPhone 4 bands can easily be drawn through the most recent photos.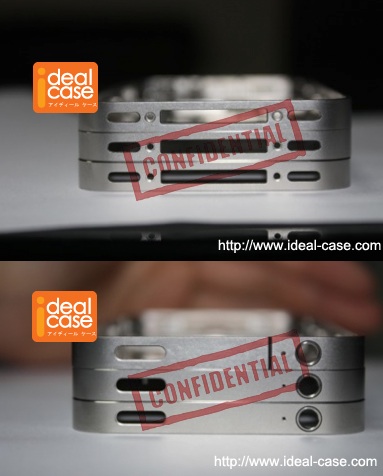 The photos are showing the same four breaks as the CDMA iPhone 4 but with a SIM-card slot as in the GSM iPhone 4. Therefore, it would not be wrong to say that the iPhone 4S antenna is basically a hybrid of the two earlier designs.
One thing worth noticing here is that this antenna band design has gotten surfaced once already long ago in January, even before the CDMA iPhone 4 had come to the scene. Therefore, this might well be the time when it actually happens.