The holidays are just a few short weeks away. Have you started to put a dent in your Christmas list yet? Searching for the best gifts for family members bitten by the travel bug? How about your jet-setting friends, always landing from coast to coast, and crossing several time zones and continents on a regular basis?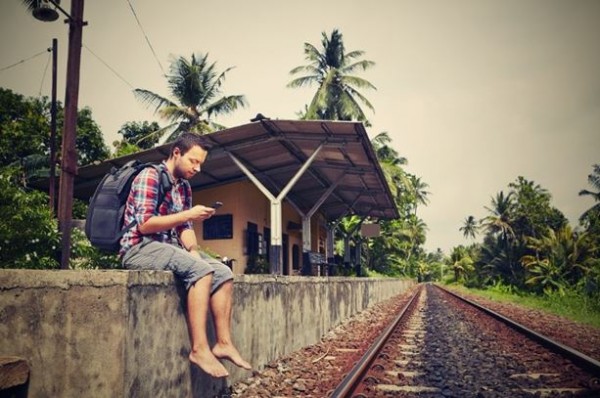 1. A Trip
If you've been thinking about the perfect gift for your parents to enjoy this year, why not a trip? This would be the best kind of gift especially if your mom and dad both love to travel, see new sights and be on the road. Don't forget to bring a GPS tracker to keep your parents safe and do ample research before you sign up for anything, though. Ask around about the different airline rates, and explore budget hotels and package tours. Thanks to the many resources online, you'll be able to ensure a wonderful and well-planned vacation for them.
Based on the 2014 index from the Office of Travel and Trade Tourism Industries, Europe remains as the top international destination for American travellers. However, if Europe is a bit too steep for your pockets, there are plenty of other charming cities that would offer an experience just as lovely.
London, Paris, Stockholm, Oslo, Zurich, Copenhagen, Helsinki, Toronto and Sydney are all listed in the 2014 report by Statistica as the Most Expensive International Cities for Vacation. New York City is number three on the list. So if you're working with a budget, you'd better steer clear of these cities for now. Why not try for countries in South East Asia instead, such as Japan or the beaches in Bali? Mexico is also a good choice.
2. ebook Readers
In a 2012 report from the U.S. Travel Association, only 26 percent of domestic leisure travellers brought along kids under the age of 18. This number was lower than the 31 percent recorded in 2008. Still, while going from 466.2 million trips to 408.5 million trips in the span of four years, the number of families travelling with kids remains relatively high.
So if you have friends who travel with their kids, why not give them an eBook reader for Christmas? eBook readers, like the Samsung NOOK, provide kids with an instant library, whether they're in the car, on the beach or travelling in a plane. The reader also allows kids to watch movies. That and more would keep them busy for at least a few hours every day. Give this as a gift to the kids and watch your friends hug you in giddy happiness. You know they're already thanking you in their heads for those few hours of peace and quiet. If you want to customize the eReaders even more, just download many kiddie-friendly apps, books and movies. The kids would take care of the rest.
3. Tooth Care Kit
Having an extra toothbrush when you are travelling always comes in handy. This one is a simple but thoughtful gift for a travelling pal. It's especially ideal since sometimes toothbrushes have a way of disappearing. That is why a tooth care kit including a toothbrush, floss, and protective case is always welcome. You may never know when yours would disappear or when a friend might need an extra one.
4. Emergency Kit
Basic medical supplies such as medicines (for coughs, or constipation attacks, sudden dizzy spells and fevers), bandages and alcohol are always important to take along with you in a kit when travelling. You should also leave enough room to accommodate other special or specific maintenance medicines that you may pick up along the way, or other medical supplies that your friends might want to store in there.
5. Luggage Tags
Luggage tags are great gifts for your travelling friends as they will need to be able to keep track of their bags. For couples who love to travel, giving them matching luggage tags is a great idea. This is also an excellent gift for first-time travellers.
6. Sunblock, moisturizers and lip balms
If you know your friends are setting off for a trip to sunny beaches where there's plenty of sun and heat, you might want to give them a bottle of sunblock or two to keep dry skin at bay. However, for friends who are going on a trip to somewhere with a winter climate, moisturizers and lotions are gold. Chafed lips could be a problem too, especially if your friends are not so used to freezing temperatures. Make sure you give your pals lip balms before they go so they won't have to deal with painfully dry and chafed lips on their trip.
7. Headphones or Earphones
These are portable so they make great travel gifts. Pick whatever shades or colors your friends like. From noise cancelling features to wonderful, quirky designs; there are alot of headphones and earphones options to choose from.
8. Wash Bag
A wash bag for dirty clothes is essential, therefore having an extra one won't hurt. If the extra one is found irrelevant during your trip, it could always be used to store other things.