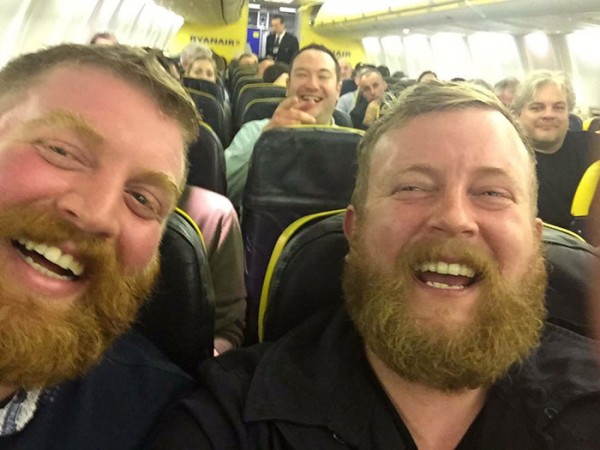 In case you think so, the two men in the picture above are not brothers. On the flight from London to Galway one Thursday evening, 32-year-old Neil Douglas along with many other people on the flight was surprised to find a man that looked exactly like him was sitting next to his seat. The doppelganger, 35-year-old Robert Stirling, had changed seats so that a couple could sit together.
In an interview with Daily Mail, Douglas said, "I asked him to move and when the guy looked up, I thought: "Holy s***, he looks like me."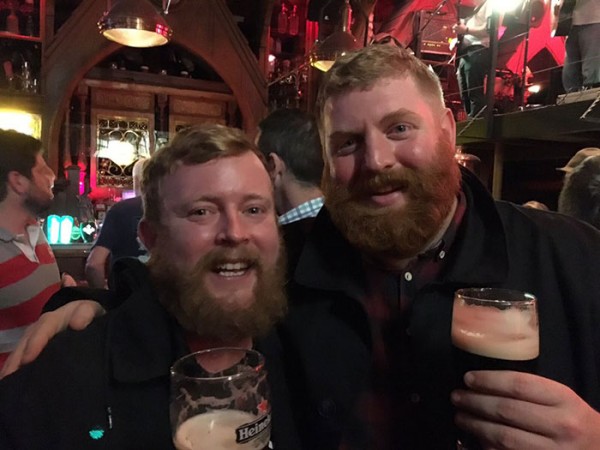 After sharing the image that shows the two men looking strikingly similar due to their bushy ginger beards, black tops, smiles and hairstyles, the photo has since then been shared over 2,000 times.
Later after bumping into each other, they realized that they were not just coincidentally sitting beside each other but they were also booked into the same Irish hotel and enjoyed a pint together in a nearby pub.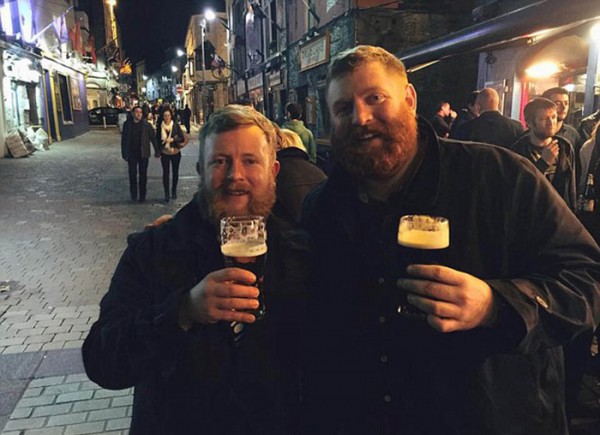 "We had a big laugh about it – everyone had a laugh. We took a selfie and that was it," Douglas added. "I later checked into my hotel in Galway to find my doppelganger checking into the same hotel ahead of me. Total weirdness."
Mr Stirling, who is in Ireland for a 'weekend booze up', added that he had not bumped into Mr Douglas since.