Scare Day is coming up and many dog owners are looking forward to having a good laugh scaring people that pop up at their front doors with the ultimate Halloween dog costume. Check out these 7 freaky frightening dog costumes that will make your dog the scare boss on Halloween.
1. Go Greenhound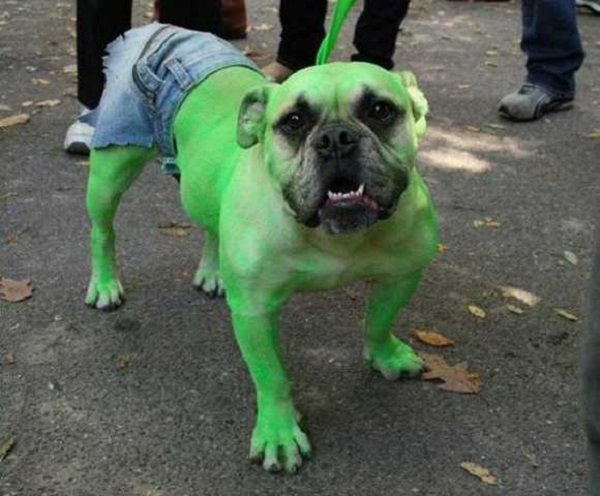 This "Hulk Dog" reverts to a drooling bulldog when he is not upset. Regardless of his sweet look, whatever you do, don't get him angry! If you want to try this costume for your dog, you can get pet safe paint here.
2. Count Dogula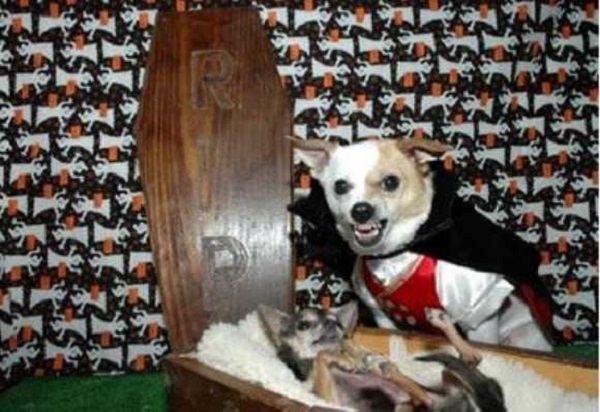 This conspicuously caped canine is just more than scary with his Dracula costume and demonic grimace.
3. Cerberus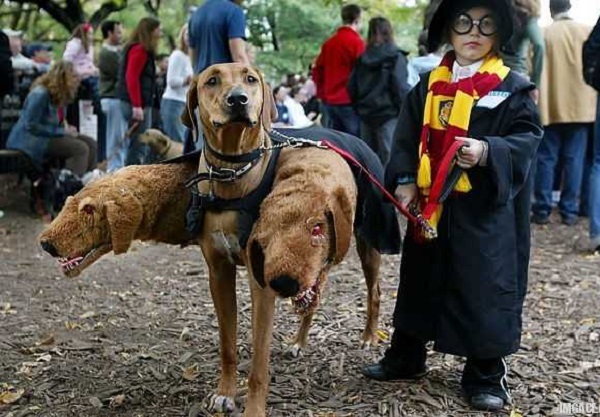 I can bet Harry Potter fans will love this costume of the legendary three headed dog named Cerberus for their dog. If you've seen the film series with the Cerberus, you'll known that the dog's loud bark is even scarier than his bites. Yikes!
4. Crocodile Snoopee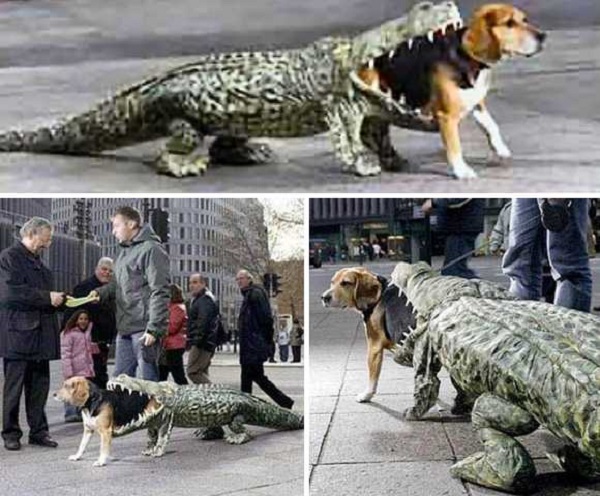 Don't worry, we're still talking about dog costumes. A team of the Neunkirchen Zoo in Germany designed this Croc-Eat-Dog costume for their "Come to the Zoo before the Zoo comes to you" promotion that was held to attract more visitors.
5. Dr. Canine-ibal Lecter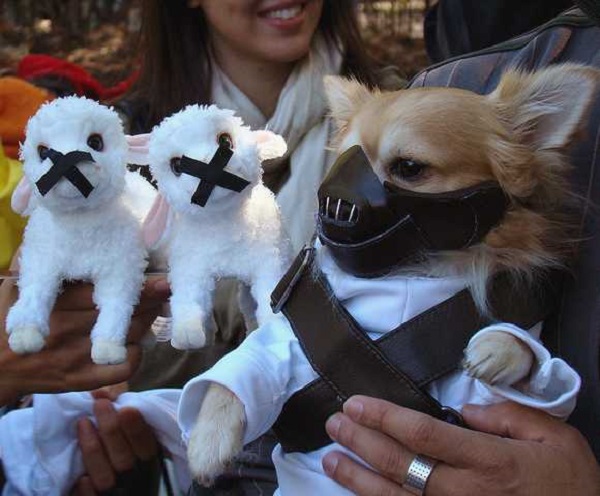 This cute pooch is dressed up as the cannibalistic serial killer, Hannibal Lecter, that appears in the films Red Dragon and The Silence of the Lambs.
6. International Mask of Misery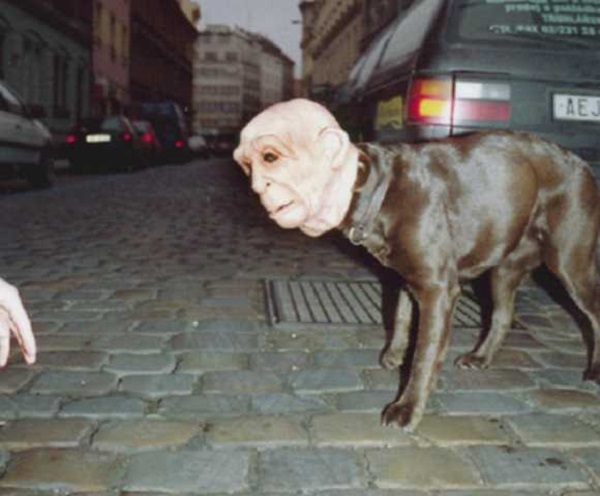 This human-headed dog costume that comes from Invasion of the Body Snatchers movie would top the list of the scariest thing that anyone could ever see on Halloween night. Believe me!
7. Spider Pug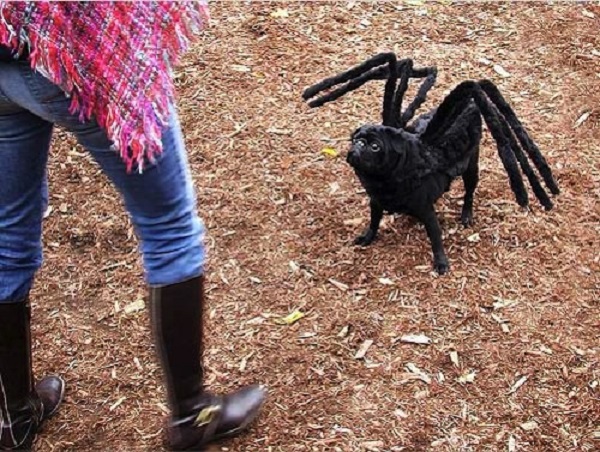 What would you do if you saw a giant spider chasing you? This costume says enough for Halloween night to send people into a fit of terror.