Before the iPhone 4 was announced, speculation was that the handset would be introduced in both 32GB and 64GB models, but Apple had other plans and it settled on the 16GB and 32GB variations.
According to sources of former Engadgeteer Chris Ziegler however, we could be in for a higher capacity model at last. The information also comes via Russell Cellular, a third party Verizon reseller, who has been circulating a memo that makes reference to a 64GB iPhone 4.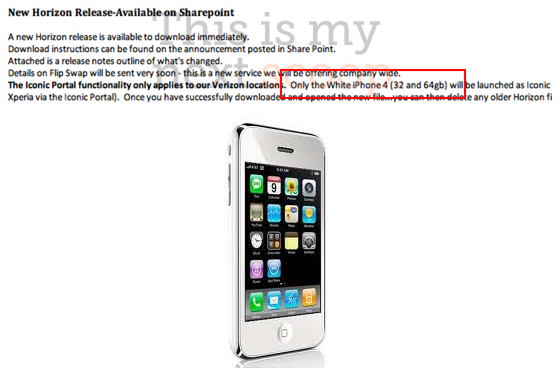 While the next iteration of Apple's iconic handset is visibly in the works with a release expected later this year, Apple has shown with the release of its Verizon handset that they are not reluctant to bringing out new variations on an old theme mid product cycle.