No 31. FB Page Integrator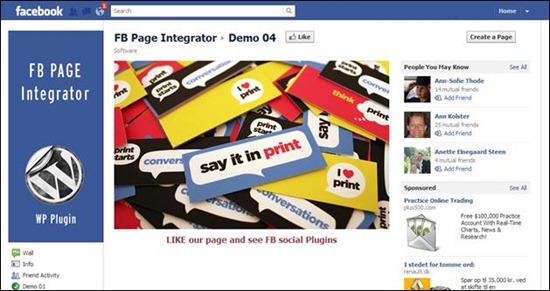 This nice plugin allows you to create content for Facebook Fan Pages (iframe) using WordPress. It allows you to show an image, SWF file or a video from YouTube/Vimeo as well.
No 32. Facebook Like to Download for WordPress


This plugin turns the Like Button into a social media like / traffic building download button. It comes with a full AJAX admin panel to customize the Facebook API Locale and button appearance.
No 33. WordPress Like Locker


If you want social media popularity real bad or perhaps if you have some premium content which you want to spread around, then this plugin will do for you. It locks your posts so that they can't be viewed before being 'liked'. It is able to remember people that already liked, through their IP address.
No 34. Facebook Walleria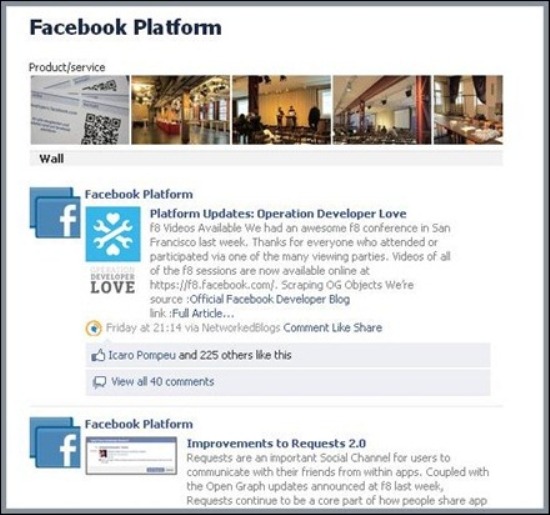 This plugin uses the Facebook Graph to pull information about Albums, Photos, Feed, Comments, Events and presents the information on your website. Facebook Walleria enables you to update your albums, events and feed on Facebook with the changes appearing in real-time on your website.
No 35. Facebook Quiz Application

As the name suggests this Facebook application uses a administration WordPress platform, so you can easily install it as plugin on your WordPress website for FB Quizzes.
No 36. Facebook AWD All in one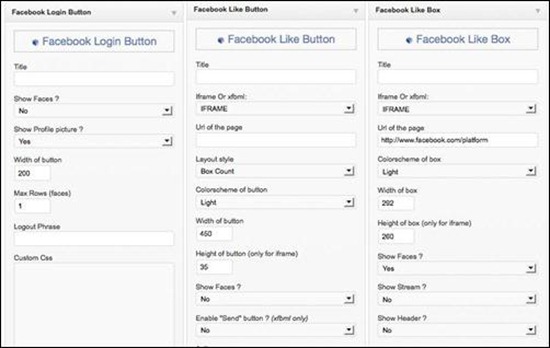 This plugin will add like button, like box, activity box, FB Comments, Open Graph and FB connect to your site. It also allows you to publish your content to all your FB pages and on your personnel wall on Facebook.
No 37. SocialBox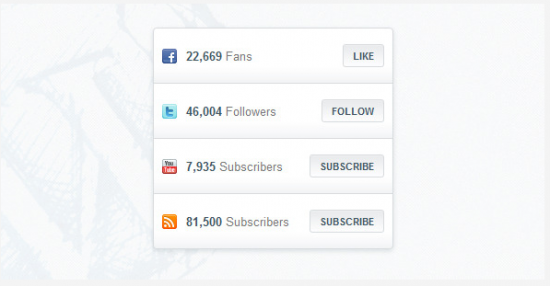 This WP plugin adds a sleek social widget to your WordPress site displaying the current numbers of Facebook likes, Twitter followers and YouTube Channel and Feedburner Feed subscriptions. It supports all major browsers.
No 38. Post Type Column Editor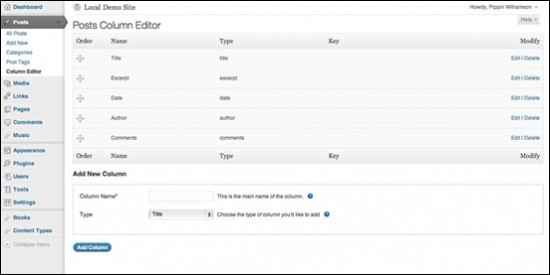 This plugin allows you to easily modify and manage the table columns for your post types giving you the option to display post type entry titles, categories, tags, excerpts, authors, custom meta fields, thumbnails, and custom taxonomies.
No 39. 960 Grid System Shortcode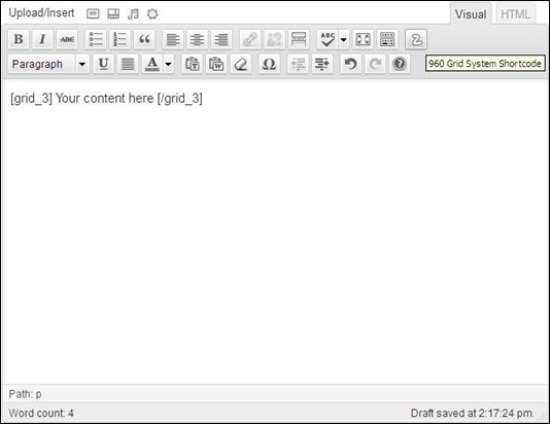 If you have a 960 grid system installed in your WP theme, this plugin features "No more typo-error and no need to remember one_fourth, two_third_first or first_for_the_last." It features support for 12, 16 and 24 grid system along with support for additional class for prefix, suffix, alpha, omega, pull and push.
No 40. Styles with Shortcodes for WordPress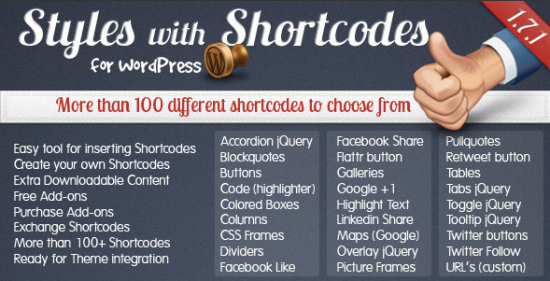 These best WordPress plugins allow you customize content faster and easier than ever before without knowing PHP, CSS and JavaScript. Allowing you to choose from 100 built in Shortcodes like jQuery Accordion, Tabs and Toggle, Tooltips and Column Shortcodes you have the freedom to custom style each and every element of your WP theme.