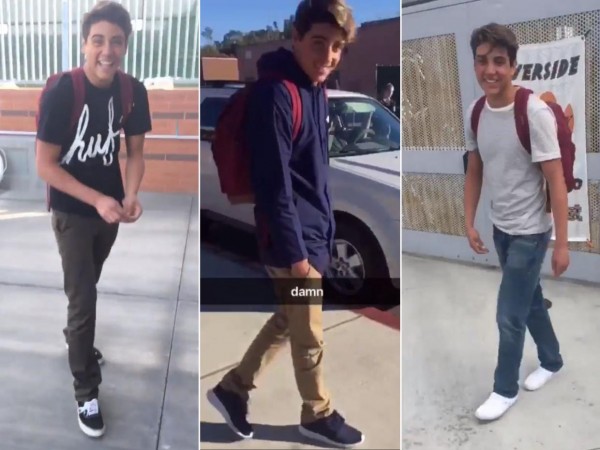 Every now and then something that was shared on the internet reaches the heights of becoming so popular that the persons involved may even end up on TV. This latest internet sensation "Damn, Daniel" was shared hundreds of thousands of times as it leapfrogged from one social media platform to another.
Damn Daniel pic.twitter.com/Va10hmpePO

— J O S H (@Josholzz) February 16, 2016
"Damn, Daniel" is a series of Snapchat videos that a high school sophomore named Joshua Holz filmed with his friend, Daniel Lara. The videos are snapped during their sixth period at the Riverside Polytechnic High School in California and literally includes Joshua repeating "Damn, Daniel" over and over again while filming Daniel, who we can say look a tad bit uncomfortable. He sometimes also throws in "back at it again with the white Vans". This particular catchphrase was not only found amusing by their regular viewers but also by corporate America.
Whatever happens to those white shoes @Daniel_laraa, just know that we've got your back. #DamnDaniel #BackAtItAgain pic.twitter.com/0pIiH2EHln

— Clorox (@Clorox) February 18, 2016
Producers are even trying to cash in on some of the fame being gathered by the memes with trap remixes of the audio.
[youtube]https://youtu.be/gP2ejq9Qp6o[/youtube]
As for Daniel himself, he took the chance to appear on The Ellen DeGeneres Show to express how his internet fame is coming along. On the show that was aired on Wednesday, Daniel shared that he couldn't go to the mall or a swim meet without being asked to take a photo with his fans. He also said that he was getting marriage proposals.
"I'm not in a rush to get married anytime soon," 14-year-old Daniel said. "But, you know, the girls are just a huge bonus out of all of this."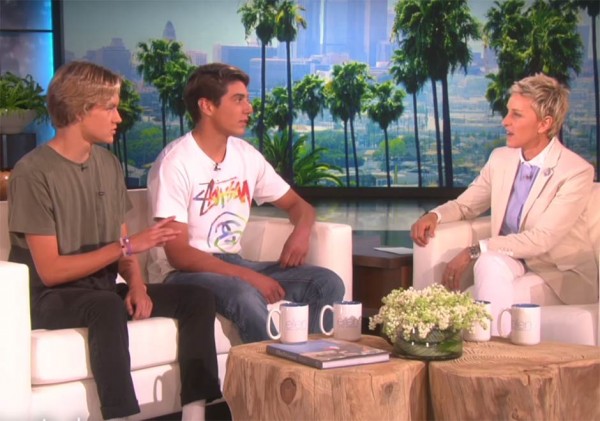 As their segment of the show ended, Daniel was given a lifetime supply of Vans sneakers and Joshua received a surfboard branded "Ellen". Meanwhile on eBay, "Damn, Daniel"-themed Vans are selling for up to $400,000. According to Daniel, none of these shoes on eBay belong to him.