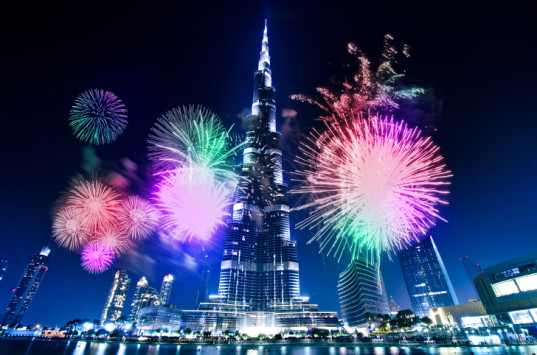 On New Years Eve, an epic celebration with fireworks, and lights was hosted in Downtown Dubai at the world's largest building. The 2,700-foot-tall Burj Khalifa building was illuminated with LED screens that were wrapped around the sides to create a giant projection screen. On the screen, a six-part light spectacle was projected leading up to the midnight countdown.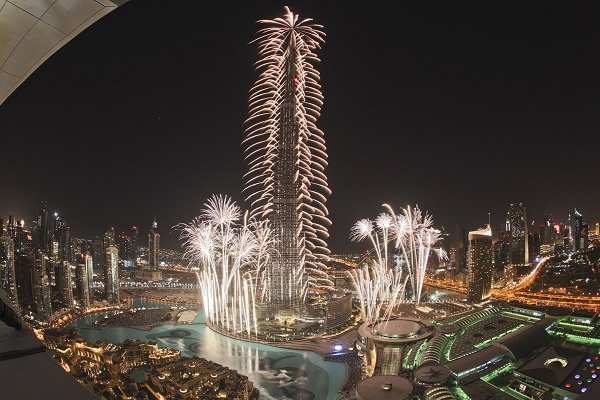 The event, hosted by real estate developer, Emaar Properties, aimed at not only celebrating the dawn of the new year in Dubai, but also served as a recap of the past 43 years of local achievements and as a tribute to Dubai and its leadership. The show was made extra special as designers custom engineered the show using pyrotechnics to place spotlight on the unique architecture of the building and many lights.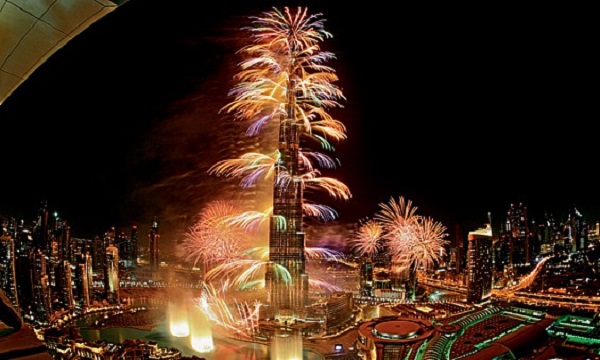 Shows displayed on the LED screen are divided into six parts, each of which will feature different colors and shapes. The first scene on the tower will include silver and gold strobe effects, while the second will feature rings and waves of rainbow hues that will highlight the incredible height if the building. The designers of the show hoped that the 'acts' will help to establish excitement and anticipation in the crowd, as they awaited the final countdown into the new year. As the clock struck twelve the tower was showered in a million stars.
Although millions of people were expected to attend the New Year's Eve celebration, the event was streamed via a live web feed using four cameras that were placed at different angles.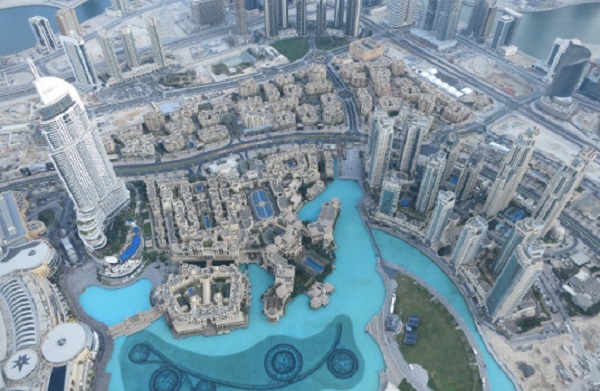 The Burj Khalifa has been known to be the tallest man-made structure on Earth ever since it was built in 2004. The skyscraper is home to commercial and residential space, including a hotel, and boasts a giant fountain, an observation suspended 1,483 feet in the air, and a 27-acre park.