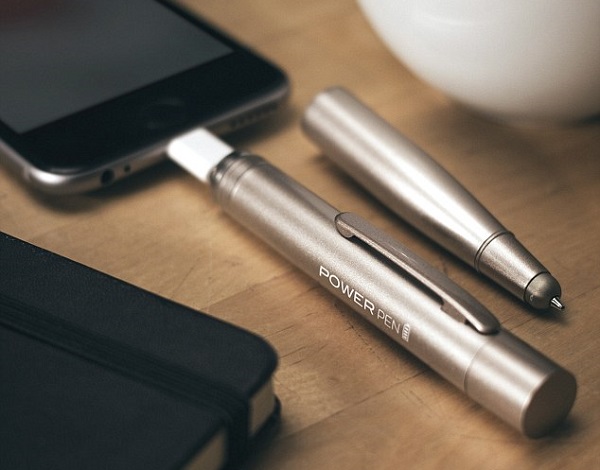 These days almost every made-man object is being made a technological device. Recently, a company created what they claim to be the "world's first pen with an integrated smart phone be or tablet.attery". The Power Pen is a traditional pen with a stylus, that doubles as a charger with a built-in battery for charging your mobile device
The device is said to feature a 700mAH battery, a microUSB port for Android phone and tablets, e-readers and portable speakers, and a Lightning Connector for the latest range of Apple devices. Although the Power Pen is not able to fully charge a device, it is able to provide much-needed boost until you are able to find an outlet to charge your device.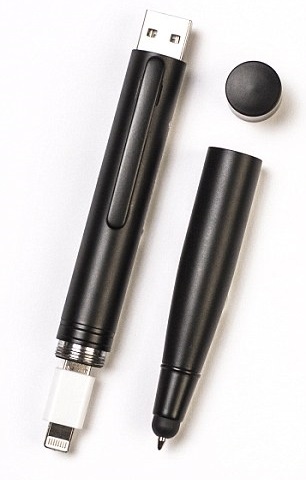 The built-in battery of the device is also said to be able to hold a third of the capacity of an average smartphone battery, however, the amount of charge provided when it is plugged into a device to supply a boost is solely dependent on the type of device and its charging requirements.
While you may be able to purchase cheaper battery chargers with bigger capacities, the Power Pen doubles up as a sleek pen and a touch screen stylus.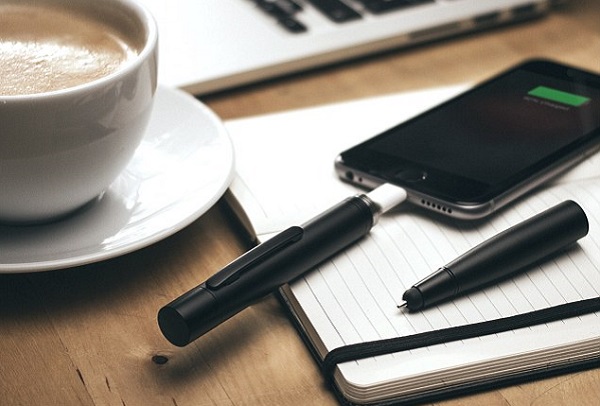 "On the surface it's a sleek, brushed-aluminium stylus, but with just a few gestures you can unlock the full power of this mighty pen," the site's description explains. "Give the tip a quick swivel and a ballpoint pen starts to emerge. Twist off the other end to access the built-in battery with tips for both lightning and microUSB – it's got your back whether you're Apple or Android. Pop the cap to reveal the familiar USB connector and you're ready to start re-charging. It's truly the only pen you'll ever need. Just make sure you don't let your friends and colleagues get wind of its full potential."
Pre-order the Power Pen for £24.99 ($39) in either black or gold from Firebox, which is based in London. Shipping begun on the 29th of December.