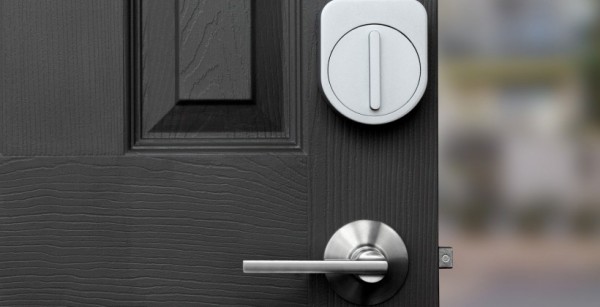 A recent Kickstarter campaign unveiled a smart lock that promises to make keys a thing of the past by allowing you to open your front door with a secret knock. The technology called Sesame allows you to open your front door with a single tap on your phone as you approach it, quashing the need to have to fumble around to get your keys out of your pocket. You can also avoid having to take your phone out at all by teaching the app your own personal secret knock.
The firm behind the Sesame, Candy House, claim that the smart lock technology "has a patented design that fits any latch, anywhere in the world."
[youtube]https://www.youtube.com/watch?v=vOzzLRpYDas[/youtube]
"One thing that makes Sesame stand out is our unique turning mechanism," the Sesame team said on their Kickstarter page. "Other smart locks requires a point-to-point accuracy at installation to turn properly, meaning the rotation centre of these locks must be placed exactly over the rotation centre of your deadbolt in order for it to work. Sesame works area-to-point, allowing it to work under any orientation and installation tolerance, hence the no-tools installation."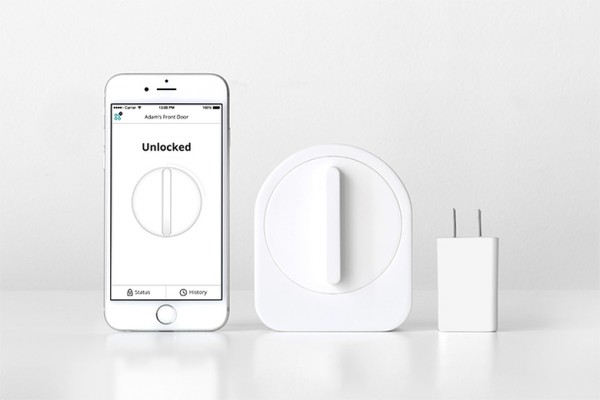 The Sesame takes 'literally seconds' to install, as the company claims. In the case of having to allow your friend inside when you are out, the app can be taught to recognise them as well as block people who you don't want to let in. Every time your door opens or closes, the Sesame will give you a notification, so you can monitor the activities of your home while you are at work.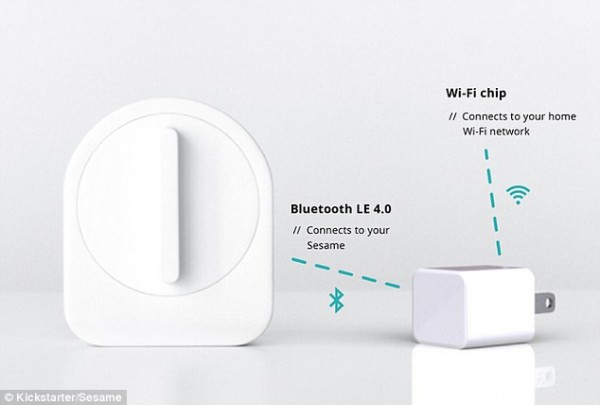 The system operates by using Bluetooth connected to your phone to detect when you are approaching. The smart lock, which fits over your regular deadbolt, then opens the door for you.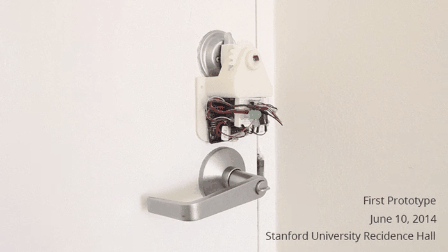 The Candy House claim to have 'military grade encryption' that stops burglars from hacking the smart lock. The project has already reached their target funding of $100,000 (£64,000). They are however still seeking to raise extra funds to include voice recognition and facial recognition. Sesame is available to pre-order for $99 (£63) or $149 (£96) dollars with an added Wi-Fi connection.