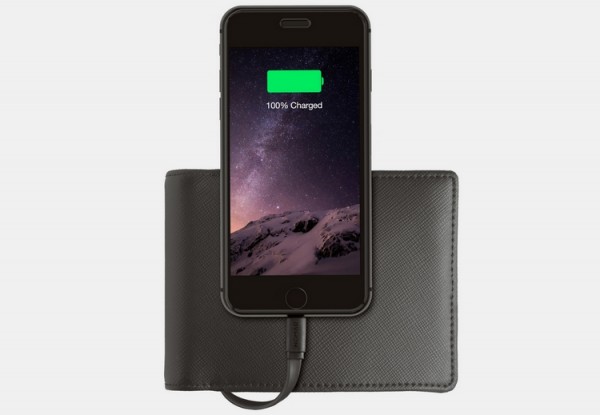 While a power bank can prove extremely useful for replenishing your phone's charge when on the road, it isn't always convenient because of its size. You know what's convenient? When you can have your power bank in your billfold as allowed by this Nomad Wallet for charging iPhones.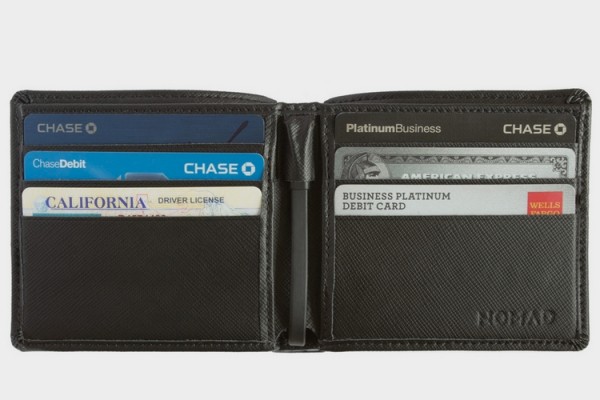 The Nomad Wallet looks like any regular wallet and measures 95 x 125 x 25 mm (h x w x d). It functions just the same too as there is space for your cash along with pouches for your cards that you would usually take will you. The unique, unusual integrated battery feature of the wallet allows you to hook up your iPhone when its battery is dwindling down to the last remaining morsels of juice, to replenish it.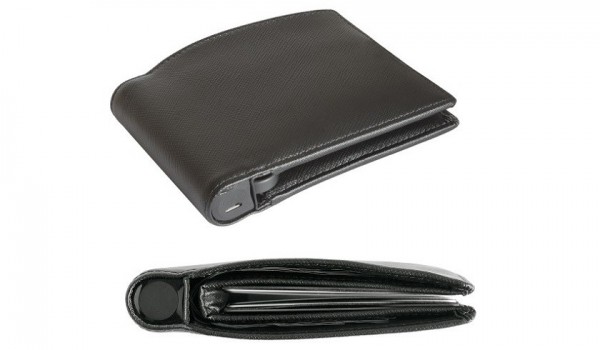 The high density 2,400 mAh battery of the wallet sits at the spine of the wallet housed in a semi-cylindrical enclosure. Thanks to its great power, the pack is able to hold enough power to juice up an iPhone 6S from zero to full charge. To keep everything in place for easy access of each feature of the wallet, even the lightning cable of the battery pack has its own storage section.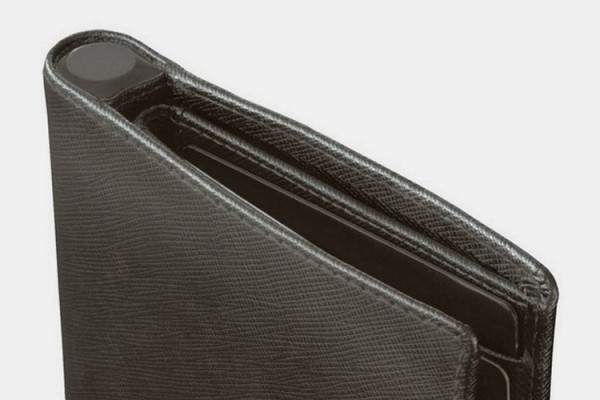 In more detail, the wallet includes a flashing indicator light that is used to inform you how much charge is left on the battery, a two-hour charging time, and a bill compartment that can accommodate even the extra-large €500 bill. The material features of the wallet is black saffiano leather for the structure, and high-strength aluminium and polycarbonate end caps for the battery enclosure.
The Nomad Wallet for iPhone is now available for pre-order for $79.99.