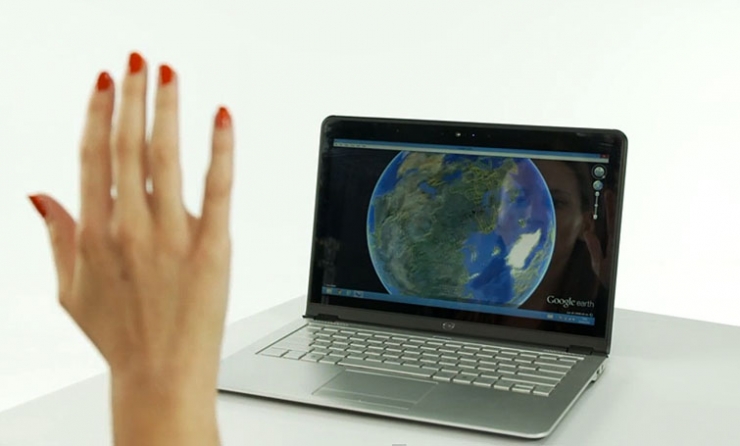 Gesture controls are becoming a fashion these days. Previously, we showed you a next level gesture controller named WiSee. Just in, we have another gesture control technique that needs no hardware installments but needs just a software add-on to your current laptops. The technology seems much more like Leap Motion, as Israel-based eyeSight Mobile Technologies who showed off the gesture control capabilities of their system. Previously it worked as a 2D interface solution but now, a software update gives the ability to simulate 3D tracking using the basic webcam already embedded in most laptops. It clearly shows that its going to give leap motion a tough time before proper launch of their product.
According to the company, the software allows any camera in combination with software to control devices such as tablets, laptops, televisions from upto 16 feet away. This sounds like its going to give a good blow to all other gesture controller companies because people always prefer a cheap software update to their current devices rather then purchasing & adding a new hardware in their room.
Here is the video of the new 3D gesture capabilities of the eyeSight system in action.
[youtube]http://www.youtube.com/watch?feature=player_embedded&v=LmPYAPB1D2M[/youtube]