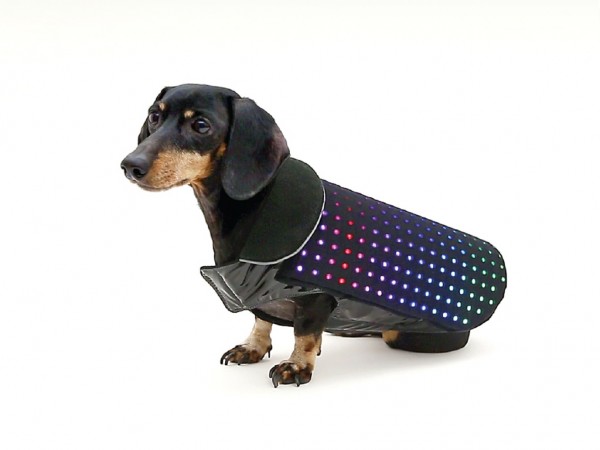 If you're looking for a more modern, tech inspired suit to make your dog's wardrobe more impressive, this coat encrusted with LEDs is the right choice for you. The coat flashes different colours and displays scrolling messages that aim to turn any mutt into a party pooch. The Disco Dog vest is simply controlled using a smartphone.
[youtube]https://www.youtube.com/watch?v=SO4DSasFB5o[/youtube]
Based in New York and Tokyo, start-up firm  Party NYC is in the process of creating the final version of the coat, which has 256 LEDs on the outside, as well as a concealed microcontroller, Bluetooth low energy chip, and a 3.7V Lithium ion battery. The vest displays a variety of texts and animated patterns in a wide range of colours.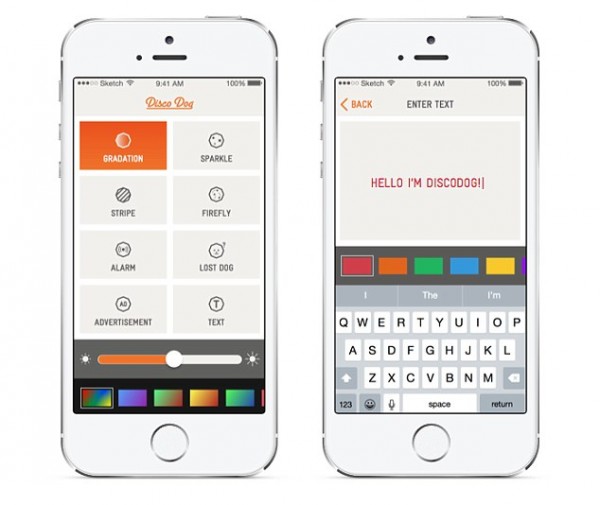 On the products official crowd funding Kickstarter campaign page, they said, "you can choose an animation or type in a message using our Disco Dog application on your smartphone. It's a fun way to celebrate with your dog, and also keeps them visible and safe when it's dark out."
In order to control the LEDs from a distance and program the design, there is an accompanying app that will be provided. Some of the controls on the app include a button for altering the brightness and colour, which will include 'two-colour gradients that flow across the vest'.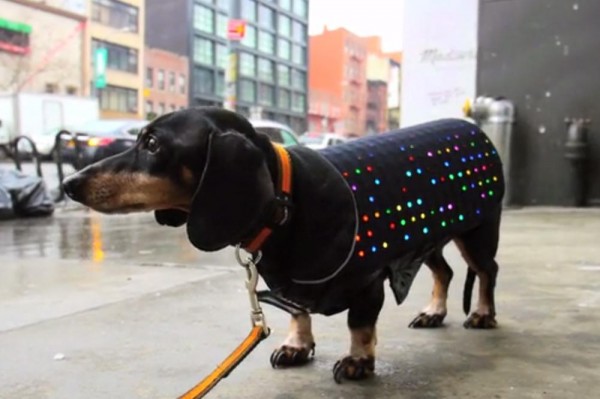 While the vest will create a stir on the doggie dance floor, the illuminated vest can also be used to find lost dogs.
"If your dog runs too far away and the connection is lost, the vest will show an automatic 'Lost Dog' message, asking bystanders to help the lost pup find her way back," the company said.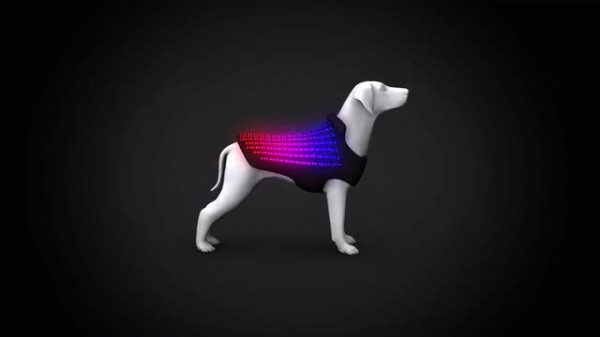 The adjustable vest will have Velcro closures and the LED grid will be removable so that it can be washed and the battery can be recharged.
In the first period of production, a total of 80 vests will be made and they will come in three sizes: small, medium and large. The smallest will cost around $300(£203), while the largest will cost around $400 (£271). You can pre-order a Disco Dog vest for your pooch here.