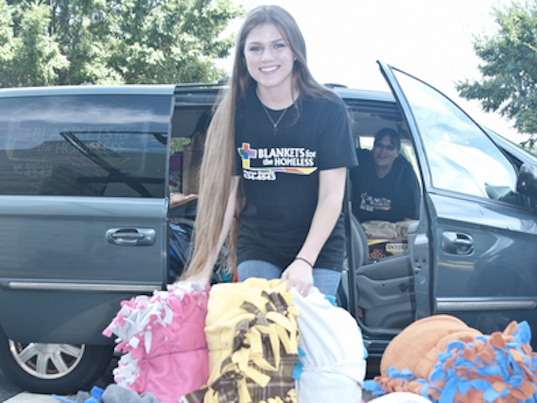 Although the season of giving has ended, people with a big heart are still making a positive impact on those who are in need, with kindness. This Virginia-based non-profit charity organisation called Blankets for the Homeless is looking to spread the spirits of hope and generosity all year long. The organisation has set out to provide blankets, hats, clothes, shoes, tents, toiletries, backpacks, seasonal items, and lunches for the homeless population located in the coastal Virginia area. The founder's amazing story is what definitely sets this organization apart from other great causes.
This young woman named Mariah, born and abandoned on Christmas Eve twenty year ago, has set out to make a change inspiring and serving thousands of people who might share a similar story to hers. After giving away a blanket and food to a homeless man crouched down on the ground outside a local restaurant in her teenage years, Mariah became motivated to continue the trend of providing basic essentials for the many people who live on the streets and find it difficult to seek help from homeless shelters.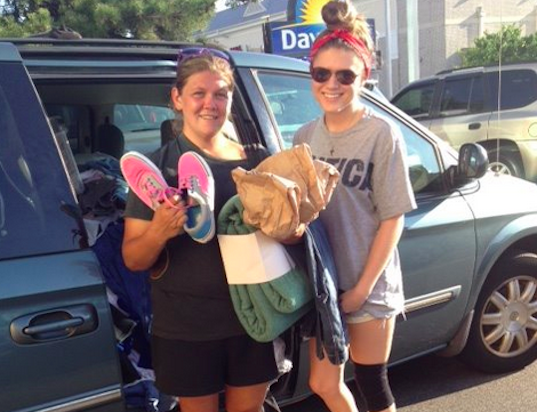 From conversing with church congregations regarding her non-profit organisation on a weekly basis – to meeting with schools, businesses and other organisations in a request to join the cause, to doing the regular routine of handing out blankets, clothes and food five nights a week, Mariah and the Blanket for the Homeless organization have been working non-stop for the past few years, and by the looks of it, their hard-work has paid off.  A total of more than 80,000 blankets and lunches have already been given to the needy.
Their distributions during Christmas included over a thousand backpacks and filled Christmas stockings. Blankets for the Homeless can truly be called a family affair as Mariah and her mother executes most of the sorting, lunch-making, and distributing of items, together.
If you wish to donate money to the cause or check out Mariah and her mother at work via pictures and updates, visit the organisation's inspiring Facebook page or their website at BlanketsfortheHomeless.org.