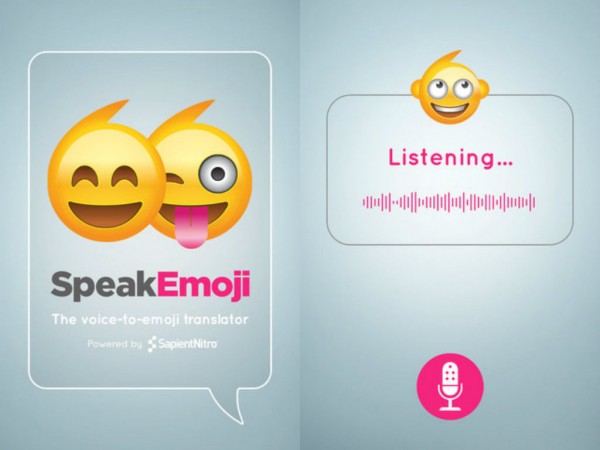 When expressing how we feel when texting became a concern, emojis were created. Now the amount of emojis that exist have called for us to search through almost 900 of them to find the emoji that would express what we want to say. A new app pledges to provide you will the most suitable emojis for your messaging by automatically 'translating' what you want to say into the popular characters.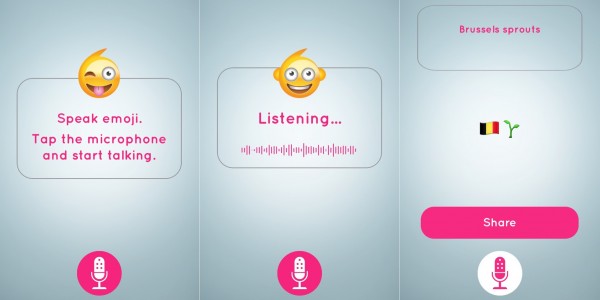 The SpeakEmoji app is available for free on iOS and Android, and all translations can be shared on Facebook, Twitter, iMessage and more. It is proclaimed as the world's first voice-to-emoji translator by its makers, the London-based SapientNitro.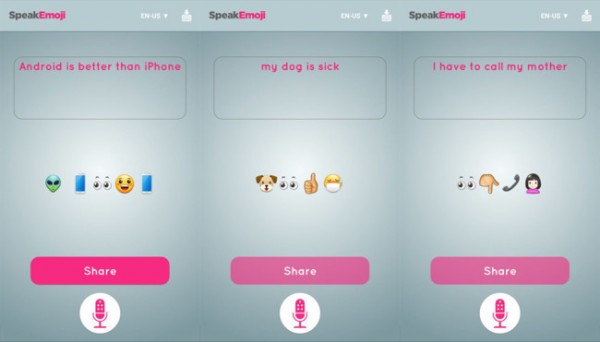 The app is operated by tapping a microphone icon that is on the screen to activate the microphone. When you speak your words are then translated and represented on-screen as emoji icons.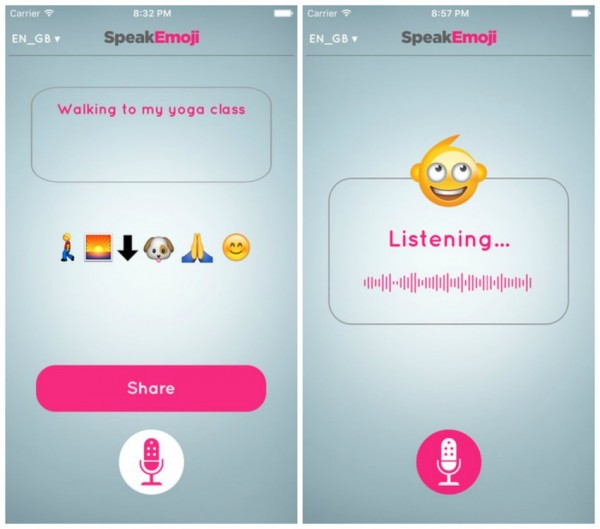 Executive creative director at SapientNitro, Mark Hunter, said: "Technology has revolutionised the way we communicate many times in the past, and with the rapid rise of emojis we're seeing it again. In the blink of an eye we've gone from DIY emoticons to thousands of fully animated faces and symbols at our fingertips."