Toyota being the biggest manufacturers of car industry in Japan leads the future technology for vehicle and human safety in a different fashion. Reportedly many road traffic accidents in Japan were caused due to the elderly drivers due to heart attack , and their impact to the pedestrians or other cars on the traffic road.


So Toyota decided to pull out the solution for the raising incidents by introducing cardiac pulse viewer in the car, it works as same as your gym machine. When a person grips the steering of the vehicle it notes down the pulse and show your cardiac pulse rate in front of you, if it starts dropping and the car will simulate a message to its internal computer to slowly stop the car.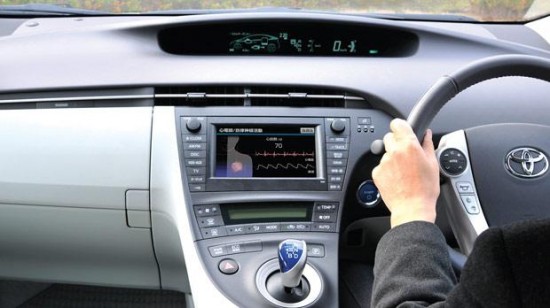 Furthermore it could be added on in future that there might be a direct call from car to the Emergency Department of the city. But for now this cardiac solution seems promising and it is tested in Toyota research labs with dummies. Additionally there is also a adaptive headlight feature which also seems to be excellent in coming future. All it does is it senses the the extra light which is causing glare effect for other drivers so it blocks that part of the headlight beam and throw it towards the road.
[youtube]http://www.youtube.com/watch?v=DFi-d8nf9mA[/youtube]