No 4. CIS Fingerprint Scanner & Spy Toolkit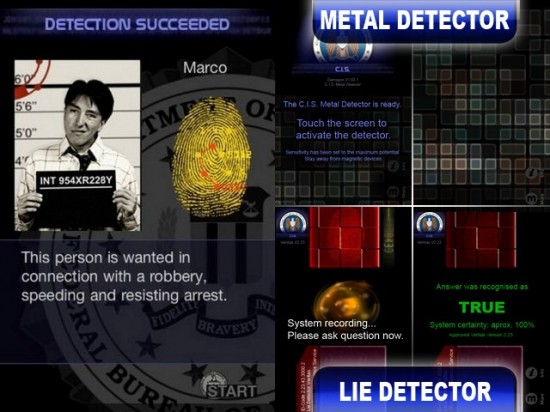 Ever wanted to be as cool as James Bond or for that matter ever wanted to go into FBI but couldn't? Well, this app might help in healing some wounds for you. You can fulfill your espionage fantasies using this app. This app includes features such as Advanced CIS Finger Print Scanner, CIS Lie Detector, CIS Metal Detector, Dog Attack, High frequency sound gun, Spy Recorder and Most Wanted.
It costs $0.99.
No 3. Voice Changer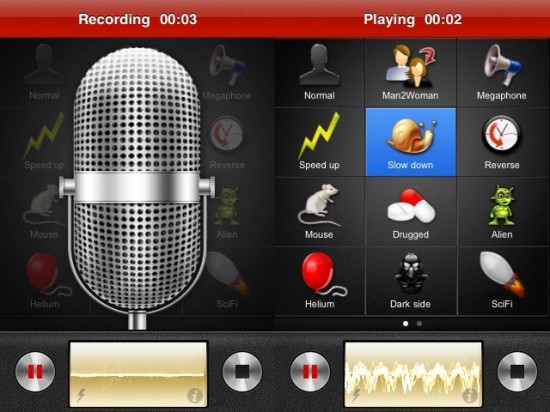 This app allows you to transform your voice using one of the 18 included funny sound effects. It Might be fun for scaring the hell out of your friends. The sound effects included are Normal, Helium Balloon, Reverse, Sci-fi, Mouse, Slow Down, Speed Up, Drugged, Alien, Dark Side, Megaphone,Choir, Cave, Canyon, Demon, Robot, Man2Women and Women2Man.
It is available for $0.99.