No 2. Profile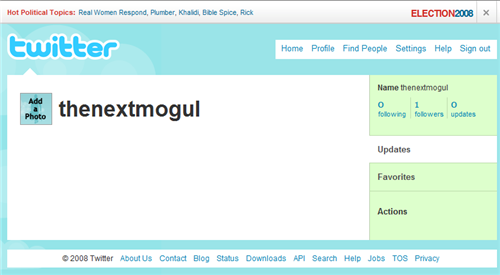 Fill in your bio page. If people know you and something about you, they are more likely to follow you rather than following a stranger with interesting tweets. Bio pages are also featured on the twitter Suggested users page, so if you have a good bio page put up, people are likely to follow you more.
[youtube]http://www.youtube.com/watch?v=ekFg2crjx-A[/youtube]
No 1. Good tweets

Maintain good tweets, the really good tweets, on your first page. This will really lure people into following you. If I come across your profile page and I see some dumb links and statuses tweeted, I won't bother following you.