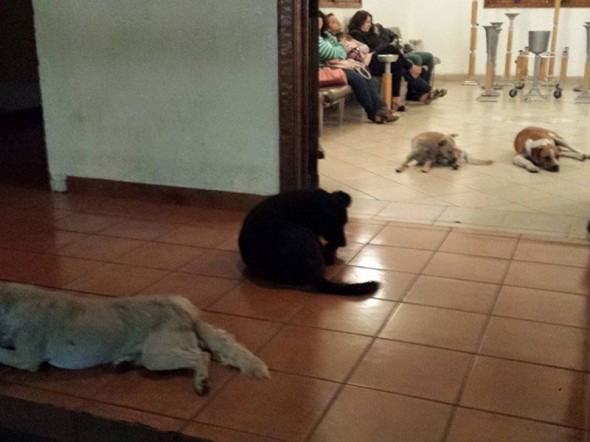 Unlike the other dedicated people that have endearingly focused their interesting on caring for dogs, this humble woman from Mérida, Mexico did just the same even though she didn't run a shelter or work with a registered animal organization, or had a fat pay cheque being deposited into her bank account. Margarita Suárez, never hesitated to help animals that were in need. Every morning 20 stray cats would line up at her doorway waiting for food and whenever she left for town, she would take some food along with her to feed the stray dogs she would meet on the streets.
Suarez even continued her tradition to feed and look after the homeless animals on the streets when she was forced to relocate to Cuernavaca at the beginning of March, for health reasons. Sadly, Suarez's health condition took a turn for the worse and she passed away. Family, friends, and stray dogs gathered to pay their respects at her funeral.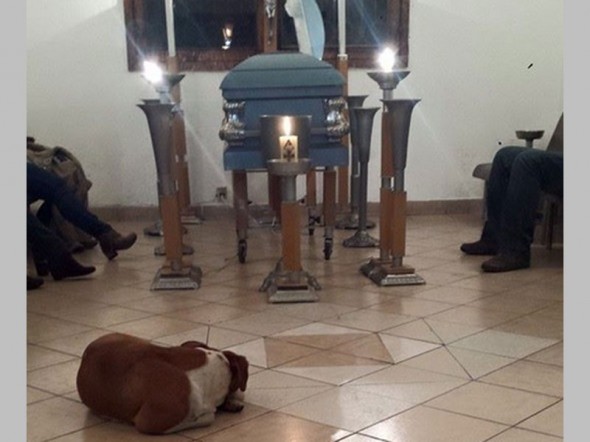 Suarez's daughter, Patricia Urrutia said that in the early hours on March 15, 2015, stray dogs began to arrive at the funeral home. Patricia shared that she thought at first that the dogs were from the area, but was reassured when she noticed that the animals were entering the room where her mother's body was resting. She continued to ask workers if they knew the dogs, but everyone's response was always "no, they had never seen them before."
When Suarez's body was moved to the church, the dogs followed behind the funeral car, and when the body returned to the funeral home, so did the dogs.
It was moments later when Urrutia suspected that the dogs could be some of the pets her mother fed and they came to show their respect. She shared that they were very respectful and some even played with the funeral attendees. Once Suarez' body was prepared for cremation, the pets left.
While family and friends could not explain how the dogs knew where they could find Suarez, they were happy to see the dogs Suarez cared so much for, also appreciated her.