6. Kingston DataTraveler 32 GB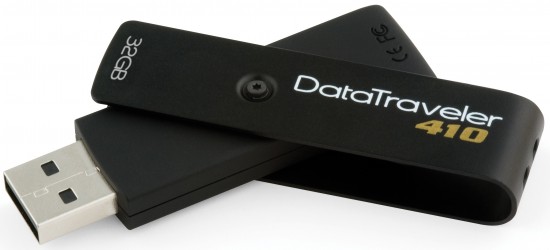 Kingston Data Traveller I – 32 GB USB 2.0 Flash Drive DTI/32GB is an excellent, compact and portable flash drive which conveniently fits into your pocket and is easily transportable.
You need to store the cap securely after use to prevent loss or damage of the cap and the drive. The operating temperature of this flash dive is around 32 degree F to 140 degree F and the storage temperature is around 4 degree to 185 degree F.
5. SanDisk Cruzer Titanium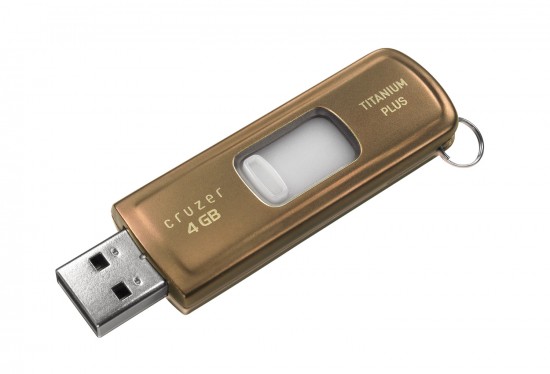 The SanDisk Cruzer has a Liquidmetal titanium coated casing. With the slide of a button, the USB connector slides into the protective housing, this means no cap to lose or break.Like the Gold Award product, this thumb drive comes with the U3 software that allows you to take your profiles, favorites and even your wallpaper to any computer for a familiar computing experience. The Cruzer Titanium also comes with Skype software.Sandisk provides a lot of online self-help information and you can contact customer service by phone or email. We talked to customer service and they were cordial and provided helpful information
4.Corsair Flash Voyager GTR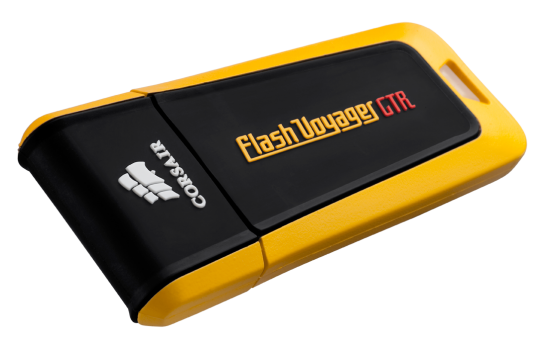 The Corsair Flash Voyager GTR, which is available in capacities up to 128 GB, gets good reviews for its value and performance. It's not quite as durable as the aluminum Corsair Flash Survivor GTR — in one test, it doesn't survive a trip to the washing machine. However, the Flash Voyager is lighter and slimmer and, like the Survivor GTR, comes with a 10-year warranty. Reviewers praise the faster file-transfer speed, a clear improvement over the Voyager GT. The Corsair Flash Voyager GTR doesn't come with data-encryption software installed (its predecessors were bundled with TrueCrypt), but it can be downloaded for free online.