Google Chrome OS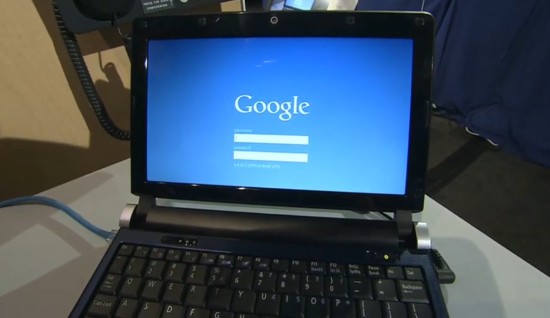 Google Chrome OS is an open source, lightweight operating system that will initially be targeted at netbooks. Google Chrome OS is a Linux-based operating system designed by Google to work exclusively with web applications and based on the open source Chromium OS project.
[youtube]http://www.youtube.com/watch?v=ANMrzw7JFzA[/youtube]
Design goals for Google Chrome OS's user interface include using minimal screen space by combining applications and standard Web pages into a single tab strip, rather than separating the two. Designers are considering a reduced window management scheme that would operate only in full-screen mode.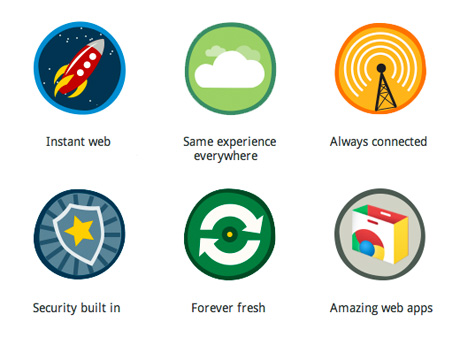 Speed, simplicity and security are the key aspects of Google Chrome OS. They're designing the OS to be fast and lightweight, to start up and get you onto the web in a few seconds. The user interface is minimal to stay out of your way, and most of the user experience takes place on the web.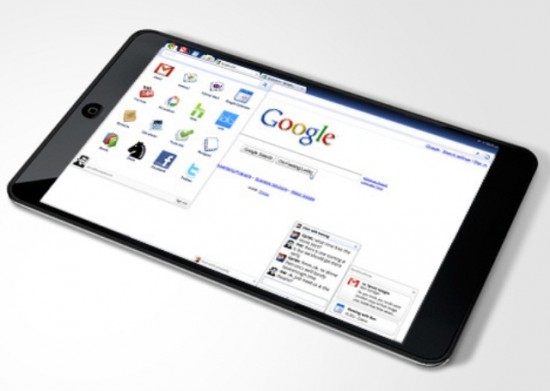 Google Chrome OS will run on both x86 as well as ARM chips and we are working with multiple OEMs to bring a number of netbooks to market next year. The software architecture is simple — Google Chrome running within a new windowing system on top of a Linux kernel.
Instant web
[youtube]http://www.youtube.com/watch?v=7SHbqakDm-w[/youtube]
Chrome notebooks boot in about 10 seconds and resume from sleep instantly. Your favorite websites load quickly and run smoothly, with full support for the latest web standards and Adobe Flash.
Same experience everywhere
[youtube]http://www.youtube.com/watch?v=8xa9D1kPQNE[/youtube]
All your apps, documents, and settings are stored safely in the cloud. So even if you lose your computer, you can just log into another Chrome notebook and get right back to work.
Always connected
[youtube]http://www.youtube.com/watch?v=I_U3eze9sDA[/youtube]
Integrated Wi-Fi for home and work, and 3G for all the places in between. 100MB of free 3G data every month* on the Verizon Wireless network. Affordable data plans with no commitment required.
Security built in
[youtube]http://www.youtube.com/watch?v=9S0suTQ_N-w[/youtube]
Going online doesn't have to be scary. Chrome notebooks use advanced technology to help prevent malware and viruses from accessing your data. And you never have to lift a finger.
Forever fresh
[youtube]http://www.youtube.com/watch?v=V-z5uvlPQBU[/youtube]
The web evolves rapidly. Your Chrome notebook evolves with it. Every time you turn it on, it upgrades itself with the latest features and fixes. Annoying update prompts not included.
Amazing web apps
[youtube]http://www.youtube.com/watch?v=1x0HiaSUY10[/youtube]
Every Chrome notebook runs millions of web apps, from games to spreadsheets to photo editors. Try the latest apps from the Chrome Web Store or just type URLs into the address bar – no CDs required.