TED was founded in 1984 as a one-off event to bring forth "ideas worth spreading". TED is actually a global set of conferences run by American private non-profit Sapling Foundation. Speakers are given 18 minutes to present their ideas in the most efficient way they can. List of people who have appeared at TED include Bill Clinton, Al Gore, Bill Gates and many Nobel Prize winners. Since 2005, TED also gives out prize money to its winners to help them in realizing their ideas for the good of the world. TED's earlier emphasis was on technology and design, so the name "Technology Entertainment and Design". Now, TED addresses an ever increasing wide range of topics. Today, we present to you some of the best ideas unveiled at TED.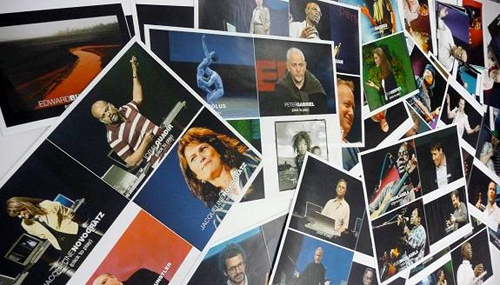 No 10. The quirky world of "manspaces"
Designer and writer Sam Martin shares photos of a quirky world hobby that's trending with the XY set: the "manspace." He used to share his son's bedroom where half of it was the bedroom and half of it was Sam's writing place. Then he decided to do something that would give him some place to relax and write without any worries. More in the video below.
[youtube]http://www.youtube.com/watch?v=F7oT1gXo5eA[/youtube]
No 9. Medical Miracle on Everest
Ken Kamler talks about one climber who was declared dead when he among other fellow climbers was hit with a ferocious storm on the world's peak. Ken Kamler is a surgeon and he addresses the case of this "dead" guy, who survived the storm against all odds.
[youtube]http://www.youtube.com/watch?v=bSidnKdH5_4[/youtube]