Edit your photos online without the need of any software installed on your PC. What ever type of PC you used or what ever type of Operating System you might have, you just need an internet connection and you will be editing your pictures right away without any needs of special editing expertly.
10. PiZap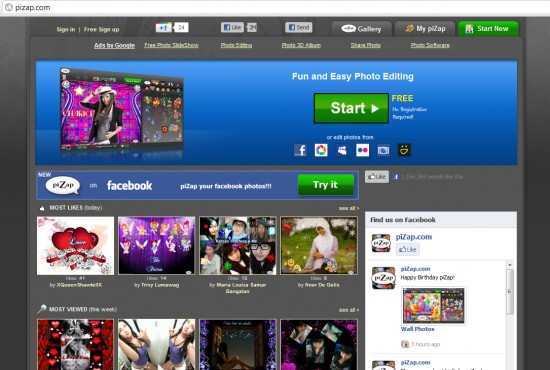 PiZap is a free online photo editor featuring fun free photo effects, photo stickers and one click effects for your digital photos. Grab your digital cameras and start taking photos. Easily create wacky images with your digital pictures. PiZap was created as a tool primarily for social networking users who want to post their images to their favorite social networking sites like Facebook, Twitter, MySpace, Hi5, Orkut, Friendster, Bebo, miGente, Windows Live Spaces, Blogger, Tagged, and many more. PiZap provides a very easy to use photo editor that lets you add photo effects, custom text or speech bubbles, hundreds of original colorful stickers, a full painting program, and much more. PiZap also has built in tools for sending e-cards, downloading your image, embedding your image in any website, or sharing the link directly to your image
9. Pixenate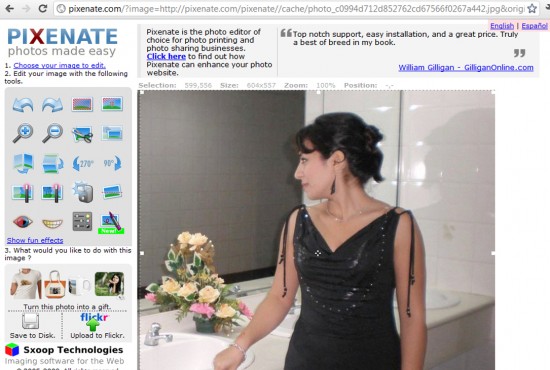 Pixenate is online photo editing software that you can use stand-alone or integrate into an existing photo-sharing or photo-printing Web site. If you provide a photo-based Web service, Pixenate can significantly enhance the stickiness of your Web site by offering an easy-to-use integrated photo editor that doesn't require your users to download and install additional software.
8. Pixlr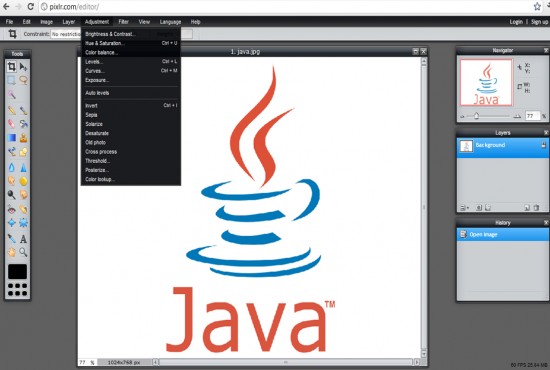 Pixlr can edit your pictures in multiple ways, being able to crop, resize, add custom effects and even paint. If you add that it has a Firefox plugin which makes the importing of files way more easier and faster, we may have a gold fish here. Yes, Pixlr is not the only free web-based photo editor but currently, to be honest, Pixlr impresses us more than the others. Being the Firefox integration or its simple coolness, we highly recommend some 2 on 2 time with Pixlr.
7. LunaPic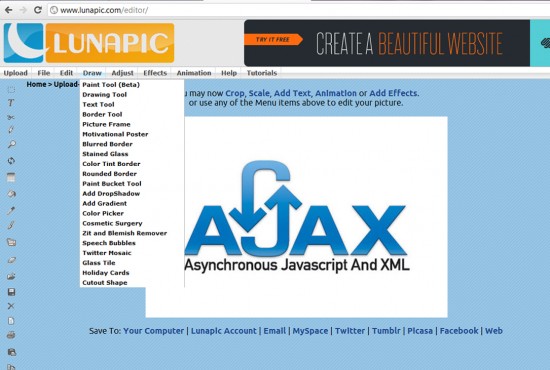 Though Lunapic looks a few years behind the times, it still has more than enough to its site and program to ensure its prominence among online image editing sites and its use by photo hobbyists, social networkers and photo sharers for a few more years to come. And, given its animation effects, even users loyal to services like flauntR, Picnik and Photoshop Express are likely to stop by Lunapic every now and again.