3. Picnik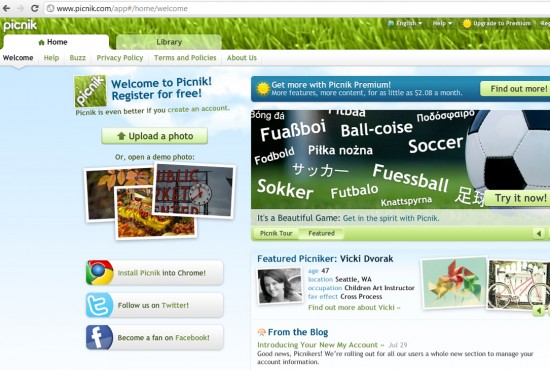 Picnik makes your photos fabulous with easy to use yet powerful editing tools. Tweak to your heart's content, then get creative with oodles of effects, fonts, shapes, and frames. It's fast, easy, and fun. Picnik remembers the last image you edited and automatically loads it when you return; the service also keeps track of the last five pictures you worked on and lets you undo the changes you made to them at any time, even after you've saved them to an external photo site such as Flickr or Photobucket. Picnik is also the only editor here that lets you print photos. And even though it's the easiest to use, it also has the best help: Brief explanations of features pop up as you need them.
2. FotoFlexer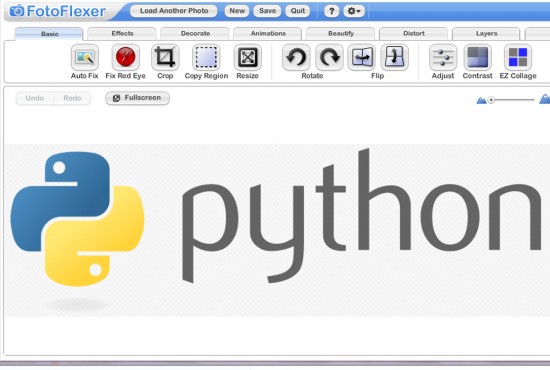 FotoFlexer is the world's most advanced online digital photo editor. It performs advanced effects previously only available to professionals using expensive software. FotoFlexer was founded by Arbor Labs, a team of graduate students and alumni from the Center for Entrepreneurship and Technology, University of California at Berkeley (and just one MIT/Stanford alum too).
Though FotoFlexer offers just as many, if not more, filters and photo effects than most programs, these filters and effects often aren't as intricate or developed as other programs like Pixlr, Photoshop Express and flauntR. Nevertheless, FotoFlexer holds its own in other areas, namely layering, animations and scrapbook-like page creation. FotoFlexer's layering tablet, in particular, is likely the most facile and intuitive available in any online photo editing program, allowing users to quickly and painlessly duplicate, group, merge, and re-arrange at will. FotoFlexer's advanced tools and features, namely its RGB and individual color curve adjuster and recolor tool are some of the more precise and accurate found in any online image editing program.
1. Photoshop Express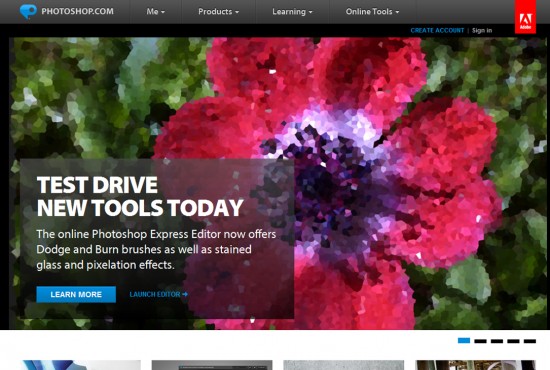 Photoshop maintains many of the tools to accurately adjust levels, add fill light, make changes to hue, saturation or color, as well as other tools to instantly touchup spots, remove red-eye or soften or sharpen specific areas. Best of all, nearly all changes and adjustments are made with a unique preview menu below, giving an indication of what the photo will look like with a chosen effect at different intensities. Photoshop Express also enables users to instantly reset an image to its original state and even maintains a duplicate of the original to compare it to while editing.
Adobe can import from a variety of sources, including your computer's hard drive, specific URLs and even social-networking and photo sites like Facebook, Flickr, Photobucket and Picasa, operating as an intra-site app to quickly improve, adjust and even transform photos and other images.
Photoshop Express is a photo-sharing site targeting the millions of snapshot photographers who think software such as Photoshop Elements is too difficult, too disconnected or just too much, and a platform from which Adobe will serve partner sites with editing tools. At beta launch, Facebook, Photobucket and Picasa comprise the short list of partners; Flickr will be next in line, though a date has not been announced.