3. Sony AIR-SW10Ti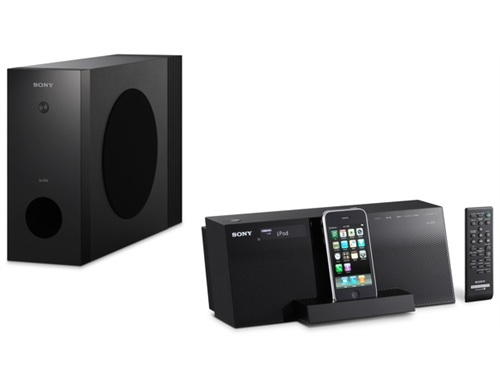 The Sony AIR-SW10Ti is an iPod dock with wireless subwoofer with a cool, compact design, four built-in equaliser presets and Harmonic Sound Bass Boost for rich, deep, bass tones. Good-looking stylish design with a good quality finish on both base unit and master, will look at home no matter where you place it. Superb sound for the size of the speakers, very much cinema style quality and the remote wireless sub wolfer really fills the room. The AIR-SW10Ti dock for iPod provides an easy way to enjoy music through Bass is great and better than anything you can get from a Bose SoundDock for the iPod. Even on max volume there is zero distortion.
2. Yamaha MCR-140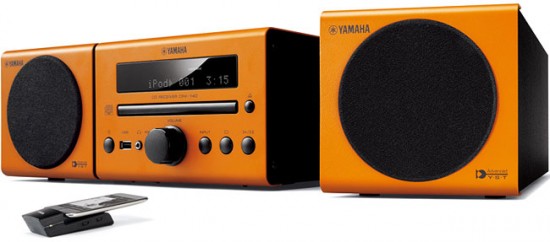 The MCR-140 puts your favorite music sources within easy reach. It is an excellent mini system.The sound quality of the unit is absolutely amazing. Such a tiny thing producing such awsome sound. The sound production is very well behaved at all listening levels. It has a very nice, deep bass, and clear highs.It gives you the advantage of yAired technology, for wireless enjoyment of your iPod, which allows you to carry around your iPod while still using it to transmit music through the system. The design is Dieter Rams-inspired, atomic-retro and very crisp. . There is a LED display that is bright enough and the brightness can be reduced. It comes with excellent sleek and stylish design and is available in 10 separate colors
1. Sony MHC-EC99i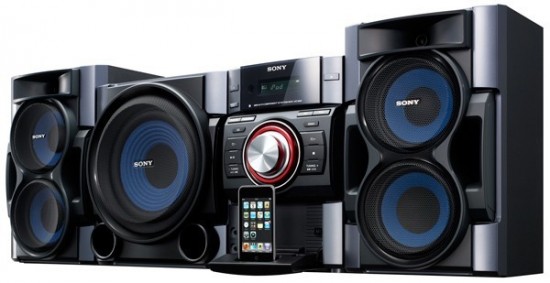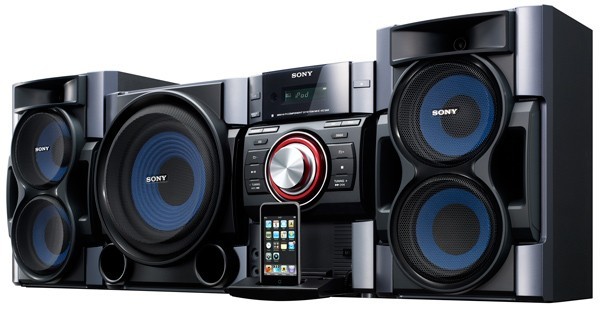 For the money, this is an excellent shelf-size sound system outfitted with two front speakers and a dedicated subwoofer good for 150 watts. You get crisp highs, perfects mids, deep lows with awesome bass and thumping lows thanks to the additional subwoofer it comes with. The features are easy to use and make sense. The only down side of this system is it's love to attract dust like a magnet. Other than that, Its great. With the Sub and the 3 way speakers the crossover frequency and quality is great and the treble can sound a tiny tiny bit high.