6. Sony MHC-EC79i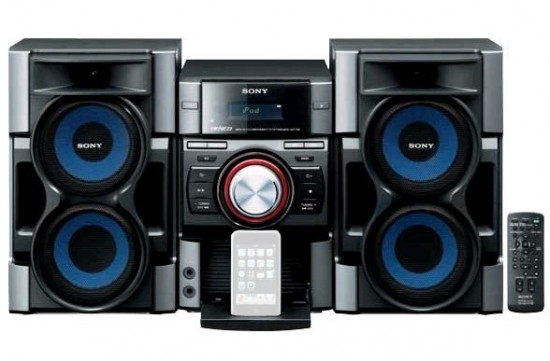 The MHC-EC79i is a mid-range shelf music system that comes with an iPod dock. It is a great sound system for a small to medium sized room. It's a complete, easy-to-use music system which makes it the perfect companion not only for your iPod but for other music sources too with power to spare. Its powerful audio output could easily fill the room with rich high quality audio. The sound produced by this system was very good, with crisp sounds and a strong, defined bass. The Sony Hi-fi unit makes a good choice for those who are looking for a hi-fi set that can literally rock the room with high quality audio.
5. Panasonic SC-HC40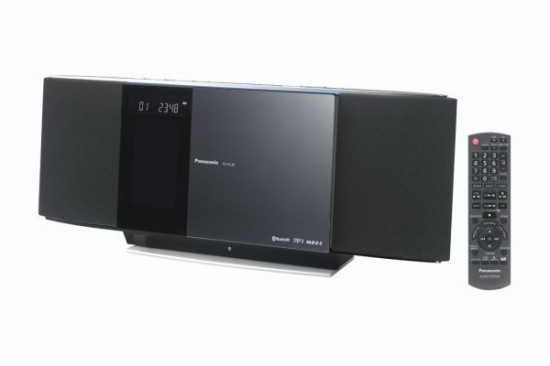 The SC-HC40 is compact, well-built, nicely designed and can be placed on a bookshelf or mounted on the wall, or in short ,easy to set up and use. The sound is pretty good. The volume is enough to rattle the windows and it is more than adequate for a bedroom, den, or office.If you are looking for a nice Stereo,a CD player with decent sound with an iPod dock for a small to medium sized room, the SC-HC40 is what you are looking for.
4. Sony CMT-LX20i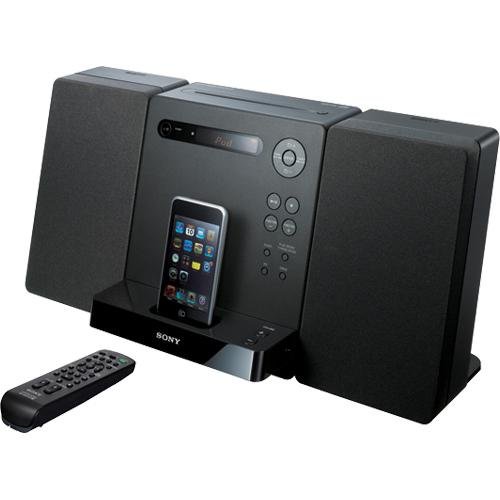 The Sony CMT-LX20i delivers full-range sound from a small package. This is perfect system for a single room like office, dorm room, bedroom, etc. It is great, especially considering the price and great to dock your ipod and listen to your favorite music and charge it at the same time. The sound quality is great for a micro system and easy to set up. The ipod navigation on remote and unit works well. The unit is attractive and does not take up much space.Overall, great product, easy to use and very well made.