#7 World's Most Expensive Hotel
Burj Al Arab Hotel, Dubai – only 7 Star Hotel in the World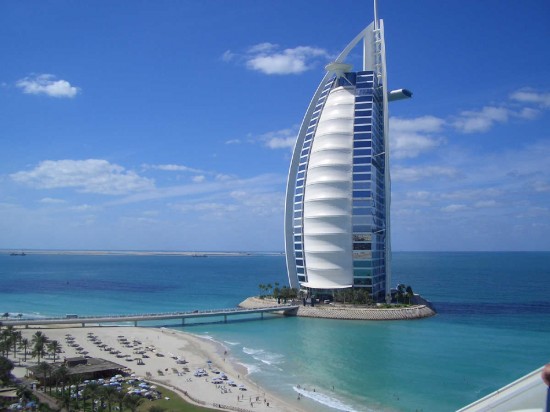 Burj Al Arab has been designed to be the center piece of a large-scale, mixed-use development that would include 30,000 homes, nine hotels, 3 hectares (7.4 acres) of parkland, at least 19 residential towers, the Dubai Mall, and the 12-hectare (30-acre) man-made Burj Khalifa Lake. As Burj Dubai prior to its inauguration, is a skyscraper in Dubai and is currently the tallest structure in the world, at 829.84 m (2,723 ft). Its construction began on 21 September 2004 and was officially opened on 4 January 2010 and is part of the new 2 km2 (490-acre) flagship development called Downtown Dubai at the 'First Interchange' along Sheikh Zayed Road. The tower's architecture and engineering were performed by Skidmore, Owings and Merrill ofChicago, with Adrian Smith and Bill Baker. The primary contractor was Samsung C&T of South Korea.  It has 205 Suites One Bedroom Deluxe Suite, Two Bedroom Deluxe Suite, Panoramic Suite, Club Suite, Diplomatic Suite, Presidential Suite, Royal Suite and Royal Deluxe Suite. Restaurants include Al Iwan, Al Mahara, Al Muntaha, Bab Al Yam, Culinary Flight, Juna Lounge, Junsui, Majlis Al Bahar, Sahn Eddar and Skyview Bar . Total floor area is 111,500 m2 (1,200,000 sq ft) and has 70 floors. The total cost for the project was about US$1.5 billion. It costs $150 U.S. just to get in the gate to look at this place!
[youtube]http://www.youtube.com/watch?v=cKOOFQ-OTmM[/youtube]
#6 World's Largest Complex Inter-Change
Interstate 10 Highways Interchange – Houston, Texas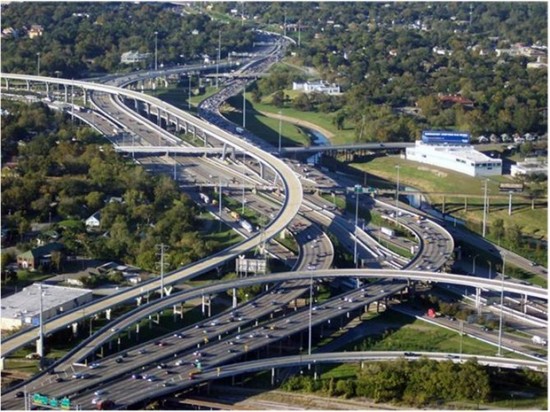 Transcontinental Interstate 10 is the World's Largest Complex Inter-Change which serves the southern tier of the United States by providing the main east-west link from Santa Monica and Greater Los Angeles in the west to Jacksonville in the east. Major cities served by this interchange include Los Angeles, California; Phoenix, Arizona; El Paso, Texas; San Antonio, Texas; Houston, Texas; New Orleans, Louisiana; and Jacksonville, Florida. This route is known as the Christopher Columbus Transcontinental Highway, and is one of three coast- to-coast Interstates (the others being Interstates 80 and 90). Texas alone contains more than a third of the interstate's entire length.
#5 World's Biggest Excavator
Built by KRUPP of Germany 45,500 tons, 95 meters high, 215 meters long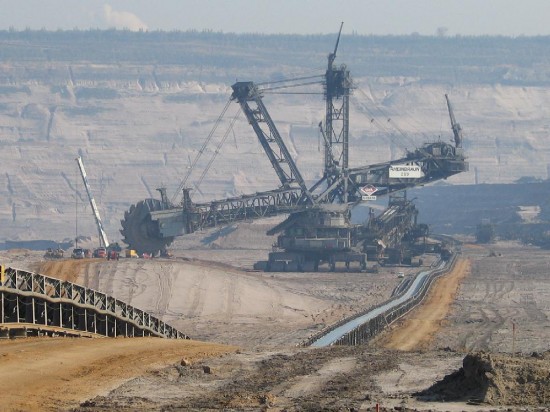 World's biggest excavator, BAGGER 288  is the largest digging machine in the world. It was built by KRUPP of Germany. The machine is 104 yards high and 235 yards long (almost 2.5 football fields in length). Its weight is 45,500 tons (that's equivalent to a bumper to bumper line of jeeps 80 miles long) and it took 5 years to design and manufacture at a cost of $100 million. Its maximum digging speed is 10 meters per minute and can move more than 76,000 cubic meters of coal, rock, and earth per day.
[youtube]http://www.youtube.com/watch?v=GF-c5Tn-Xhk[/youtube]
#4 World's Highest Statue
Christ The Redeemer Statue – RIO D.J. Brazil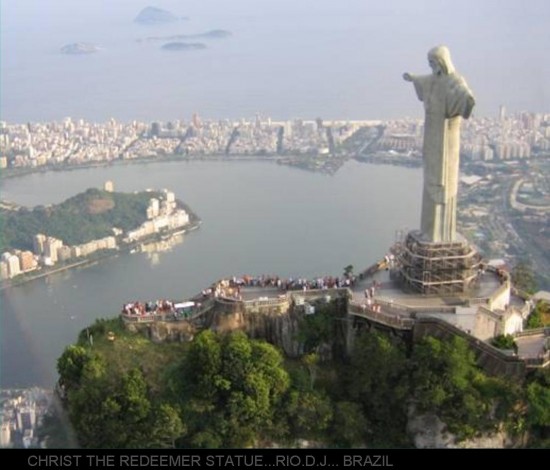 World's highest statue, Christ the Redeemer Statue is located at the top of Corcovado Mountain. The entire monument of statue is 38m high with the statue accounting for 30m and overlooking the city of Rio de Janeiro. Its span is 28m and has a small chapel housed in the base. It was designed by a French sculptor, Paul Landowski and a local engineer Heitor da Silva Costa was chosen as the supervisor of the entire construction. The statue was built from made of 700 tons of reinforced concrete that was considered a more suitable material for the cross shaped statue. The external caps of the idol were constructed in soapstone due to the resistance of this material to the extreme time and also due to its malleability.  It was built was to show that Christ loves all. In Portuguese, this iconic monument is known as Cristo Redentor. Its construction began in 1927 and was inaugurated on October 12, 1931.
[youtube]http://www.youtube.com/watch?v=RxHvInilqyM[/youtube]