Technology has facilitated every walk of life and religion is no exception. The ever growing app library of iPad is also home to some fantastic Islamic apps, which make keeping in touch with your religion much easier. Today we have a list of the 10 best Islamic apps for the iPad.
No 10. Islam for Kids: Going On a Journey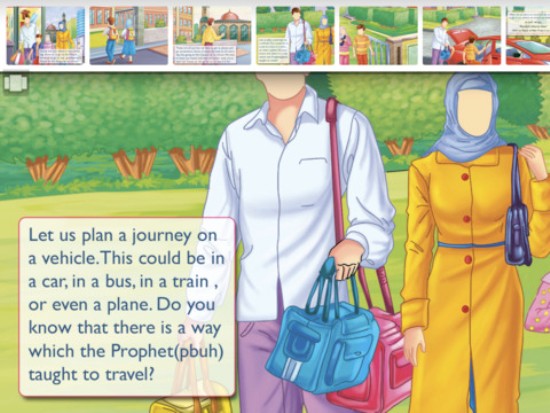 Price: $2.99
This app teaches Muslim kids Islamic manners in a joyful and exciting way. Its colorful and story like interface has been specially designed to attract kids into reading the book and improve their retention of its messages and duas.
No 9. Azan Clock & Qibla Compass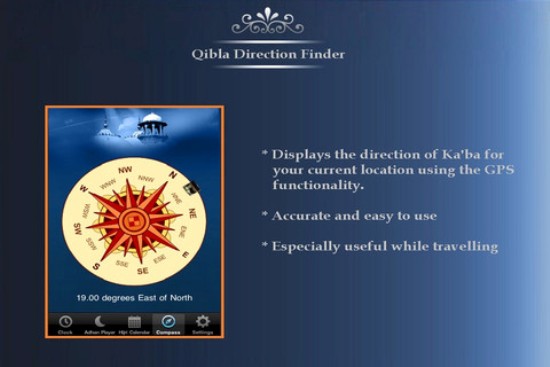 Price: $1.99
This app turns your iPad into a beautiful Islamic alarm clock that plays azans at their respective times even when the app is not running and your screen is off. It uses the most accurate GPS technology to find your current location and plays the azan at local prayer times. It also features Qibla direction finder, Hijri calendar, weather information among many others.
No 8. Ramadan Daily Dua
This app lets you browse and recite Duas specific to each day of the blessed month of Ramadan. It also features Duas for Iftar and Sahoor along with some authentic traditions of our beloved Prophet Mohammed (Sallalahu Alayhi Wa Sallam.)
No 7. Islam TV HD
This app has over 12,000 Islamic videos, featuring reciters such as Saad Nomani, Saddaqat Ali and Shuraim and speakers such as Abdul Hakim Quick, Ahmed Deedat, Baba Ali, Hamza Yusuf and Khalid Yasin. It aso features Nasheeds and Naats from Afzal Noshahi, Ahbab Al-Mustafa, Belal Assaad, Dawud Wharnsby, Iman, Inayet Petker and Irfan Makki.