6.GIMP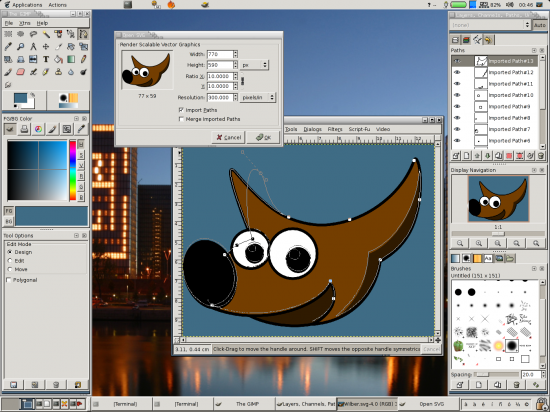 GIMP (GNU Image Manipulation Program) is a freely distributed piece of software suitable for such tasks as photo retouching, image composition and image authoring. It can be used as a simple paint program, a photo-retouching program, an online batch-processing system, a mass production image renderer, or an image-format converter. GIMP is modular, expandable and extensible. It is also designed to be augmented with plug-ins and extensions to greatly expand capabilities.
5. Serif PhotoPlus X4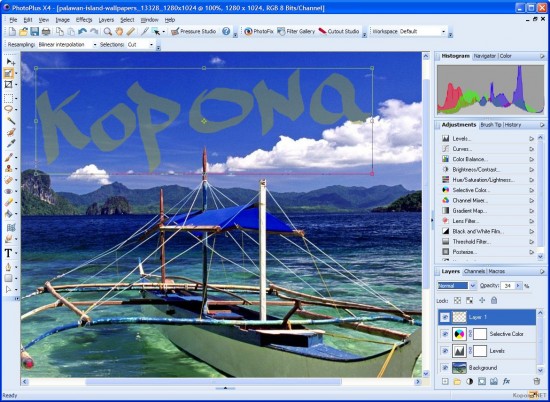 General editing includes removing blemishes, resizing and enhancing colors and sharpness. PhotoPlus X4 does all these fairly well. Automatic Level and Contrast adjustment is an option, Much of the editing can be done via the various tools in the toolbar. To a beginner, the toolbar can be somewhat intimidating, so PhotoPlus X4 has the Quick Fix Studio full of most of the common tools all in one neat little window
4.FastStone Image Viewer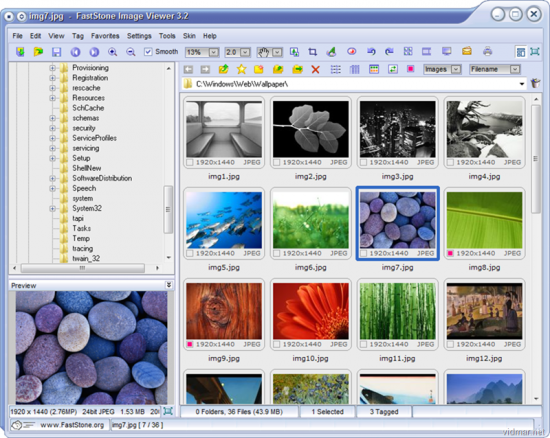 Fast Stone Image Viewer is an image browser, converter and editor. It has an array of features that include image viewing, management, comparison, red-eye removal, emailing, resizing, cropping and colour adjustments. It has a full-screen mode that provides access to EXIF information, thumbnail browser and major functionalities via hidden toolbars that pop up when your mouse touches the four edges of the screen. Other features include a high-quality magnifier and a musical slideshow with 150+ transitional effects, and there are lossless JPEG transitions, drop shadow effects, image annotation, scanner support, histogram and more. It supports all major graphic formats including BMP, JPEG, JPEG 2000, GIF, PNG, PCX, TIFF, WMF, ICO and TGA.